Story / 25 Jan 2018 / 0 COMMENTS
A breathtaking bus ride through Kham Tibet from Shangrila to Xiangcheng
The color of the sky resembled that of the ocean, a sky unlike anything I had seen before. I remember talking to a friend about his trip to Tibet as he recounted the same deep blue color he attributed to the high altitude. We were driving along an unpaved road at 3500m above sea level, with massive rocky mountains rising to one side and near vertical cliffs falling off for at least another 200m on the other.
I couldn't help but imagine the driver taking a wrong turn, leading us to certain death in the ravine below. The cool breeze brought me back from my nightmarish daydream and reminded me to enjoy the spectacular views. We left about three hours ago from the bus station at Shangrila and were making our way north towards Xiangcheng, a small Tibetan town in southwest Sichuan province. The first part of the journey heading northwest towards Deqen went very smooth with nicely paved roads and the occasional construction site. There are no words to explain the sheer scale and beauty of the landscape up until this point. Big streams were cutting the mountains creating huge valleys whilst snow capped peaks dominated the horizon.
I beat myself up by not having chosen the right side of the bus which only had views of the rocky cliff next to the road. However once we stopped to let people off, I quickly claimed an empty seat next to the open window and set up my camera there.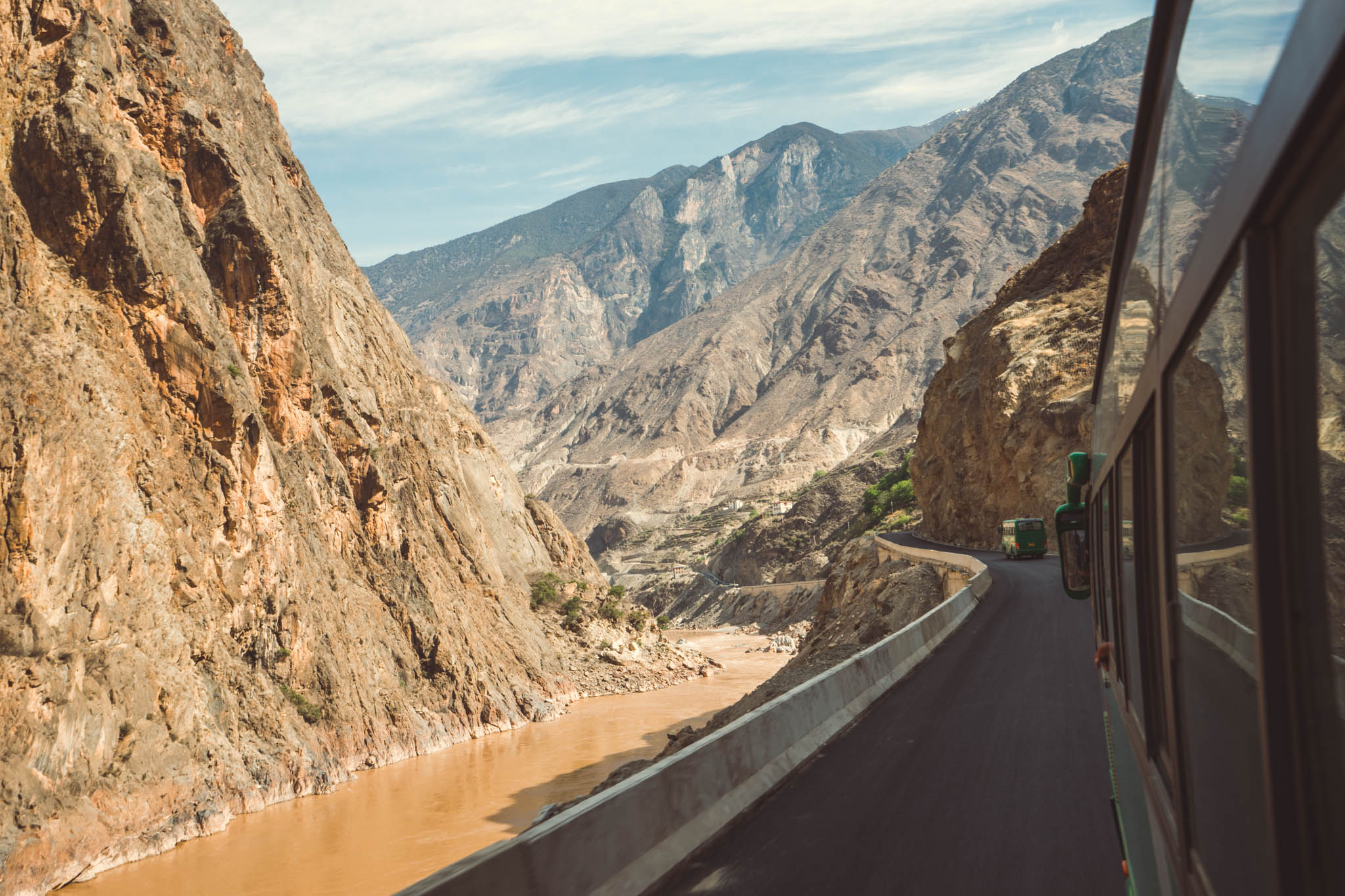 Once we turned north onto a local gravel road, the ride became much more bumpy. There were the occasional chunks of rock, that had fallen on the road and the driver did his best to skillfully swerve around them.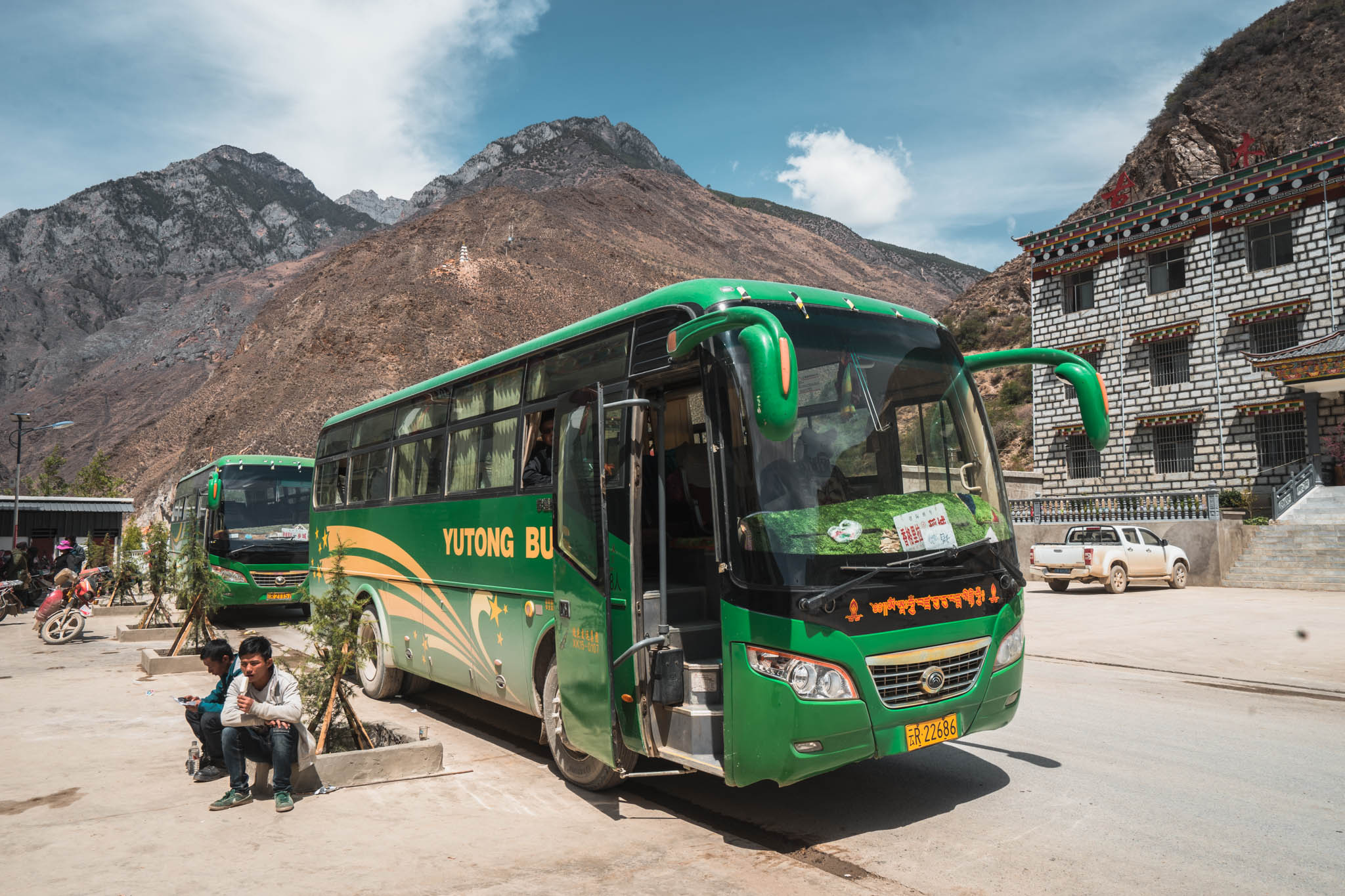 About five hours into the ride it was time to take a break in a a small town that only had a handful of shops. The landscape had completely changed once again. Instead of lush green valleys and grey mountaintops, the entire landscape, from the bottom of the valley to the top of the peaks, were of a uniform light brown color. It was much drier up here and the vegetation reminded me of a desert. Even the architecture was more reminiscent of northern Africa than east Asia, with houses resembling square cinder blocks painted uniformly in white, black and earthen colors.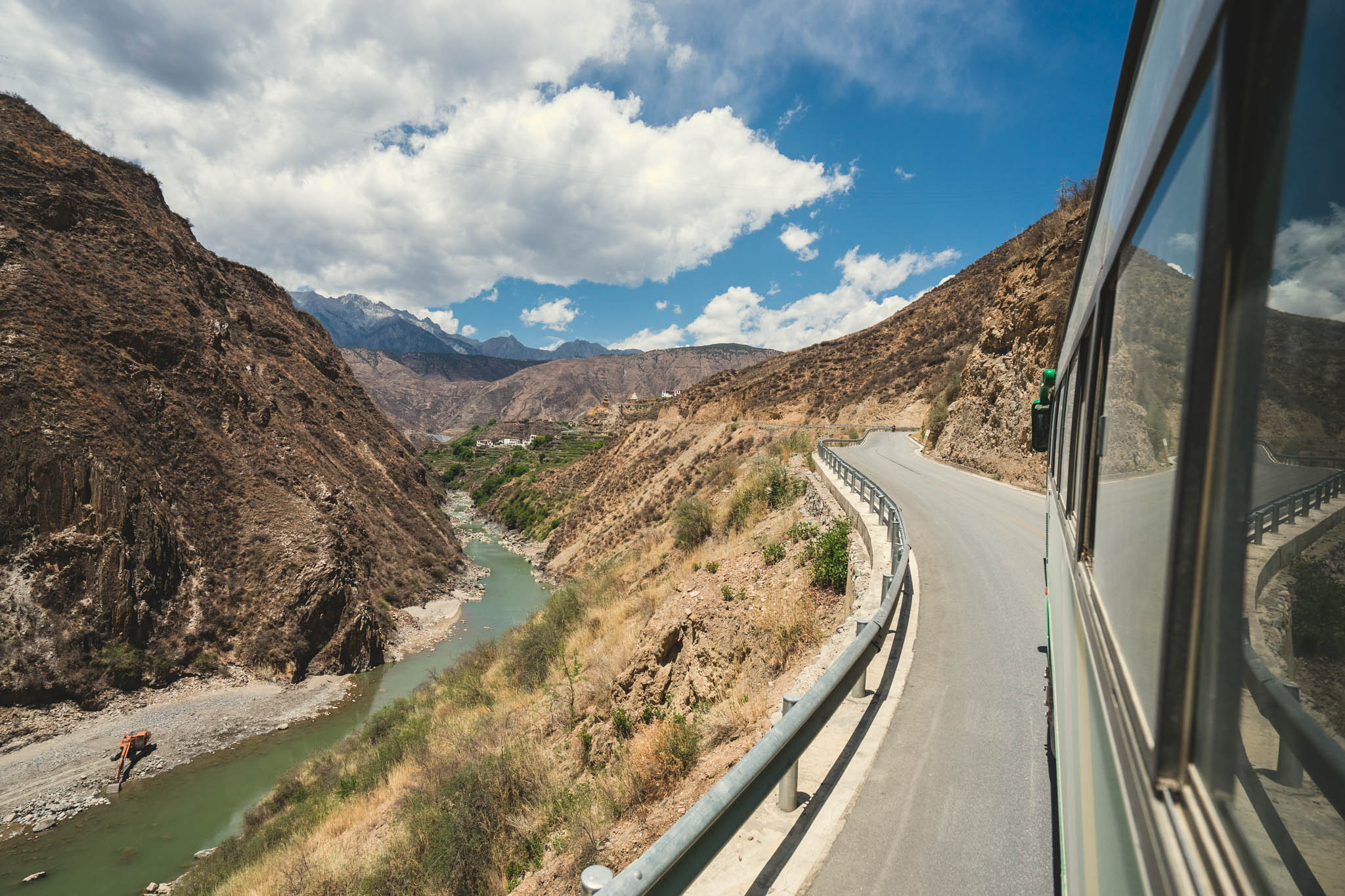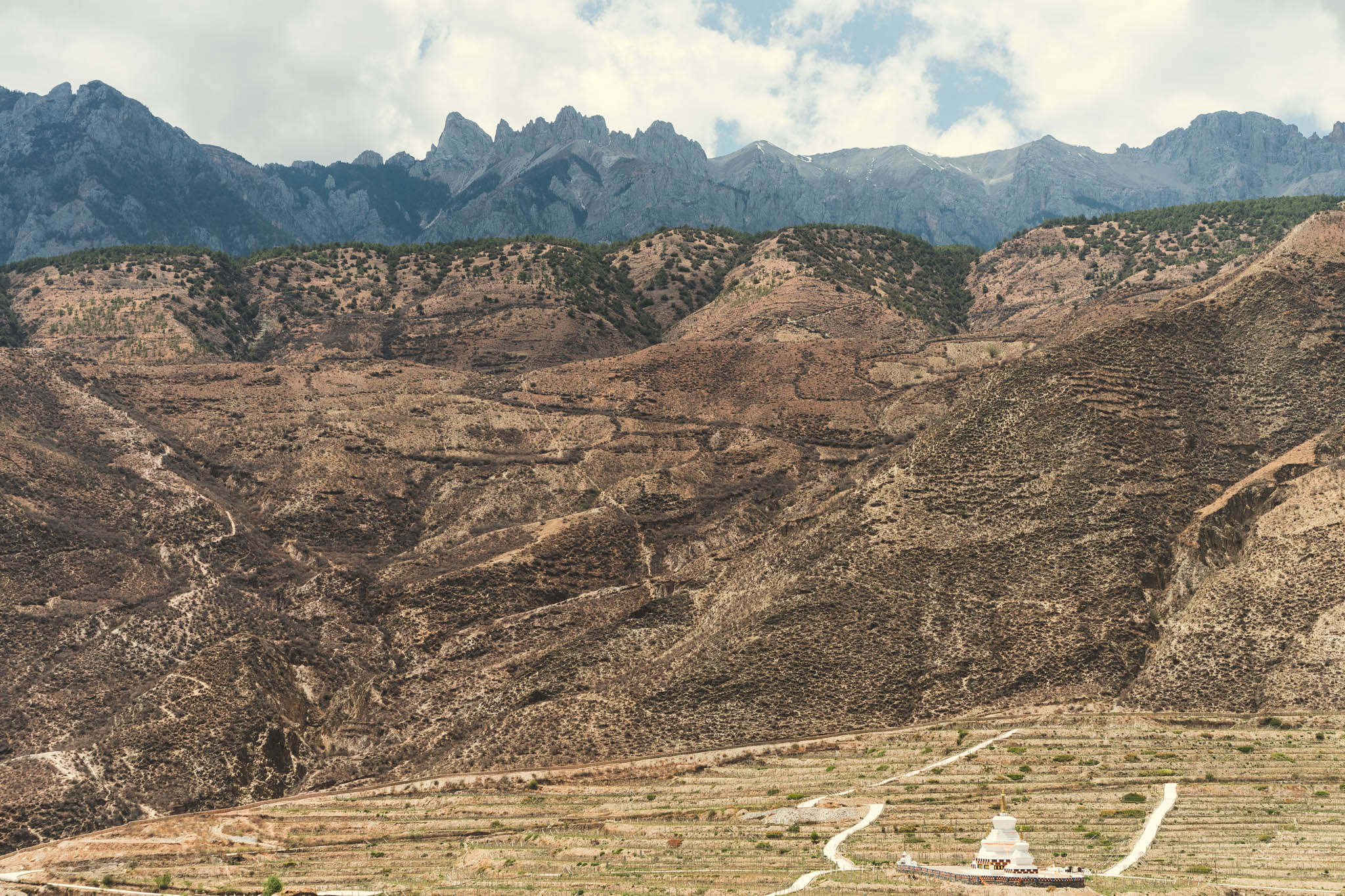 The closer we approached Xiangcheng the greener the landscape became. Most vegetation here seemed to be wheat fields and vineyards that beautifully contrasted with the ocre brown hills around them. The fields slowly were replaced by more buildings until we finally turned into the tiny bus station of Xiangcheng.
PREVIOUS STORY

Shongzhanlin Monastery
NEXT STORY
Being Guest at a Tibetan Family's Home