Story / 13 Oct 2017 / 0 COMMENTS
A very long bus ride from Jinhong (Xishaungbanna) to Dali
"There is a bus going directly to Dali?" I asked Warren from Malaysia whom I just met in the morning at the hostel in Jinhong. We just spent all day walking around town visiting the outside of the main temple (it was well overpriced as a protest sign in front of it can attest to) and trying a variety of local foods in different restaurants. Thankfully Warren knows how to speak Mandarin which made things much easier including buying the bus ticket.
"It's 252RMB for the sleeper bus and leaves at 10" he translated for me. "10pm?" I looked at him confused. "No 10am and the other one is at 8am but arrives at the same time." With no other choice I went for the 10am bus and paid for it. "I should have asked before, but when does the bus arrive?" I added after leaving the bus station. "The bus will take around 17 hours" answered."So that brings it to 3am?" I was slightly shocked. "Oh well, it's going to be an interesting ride!"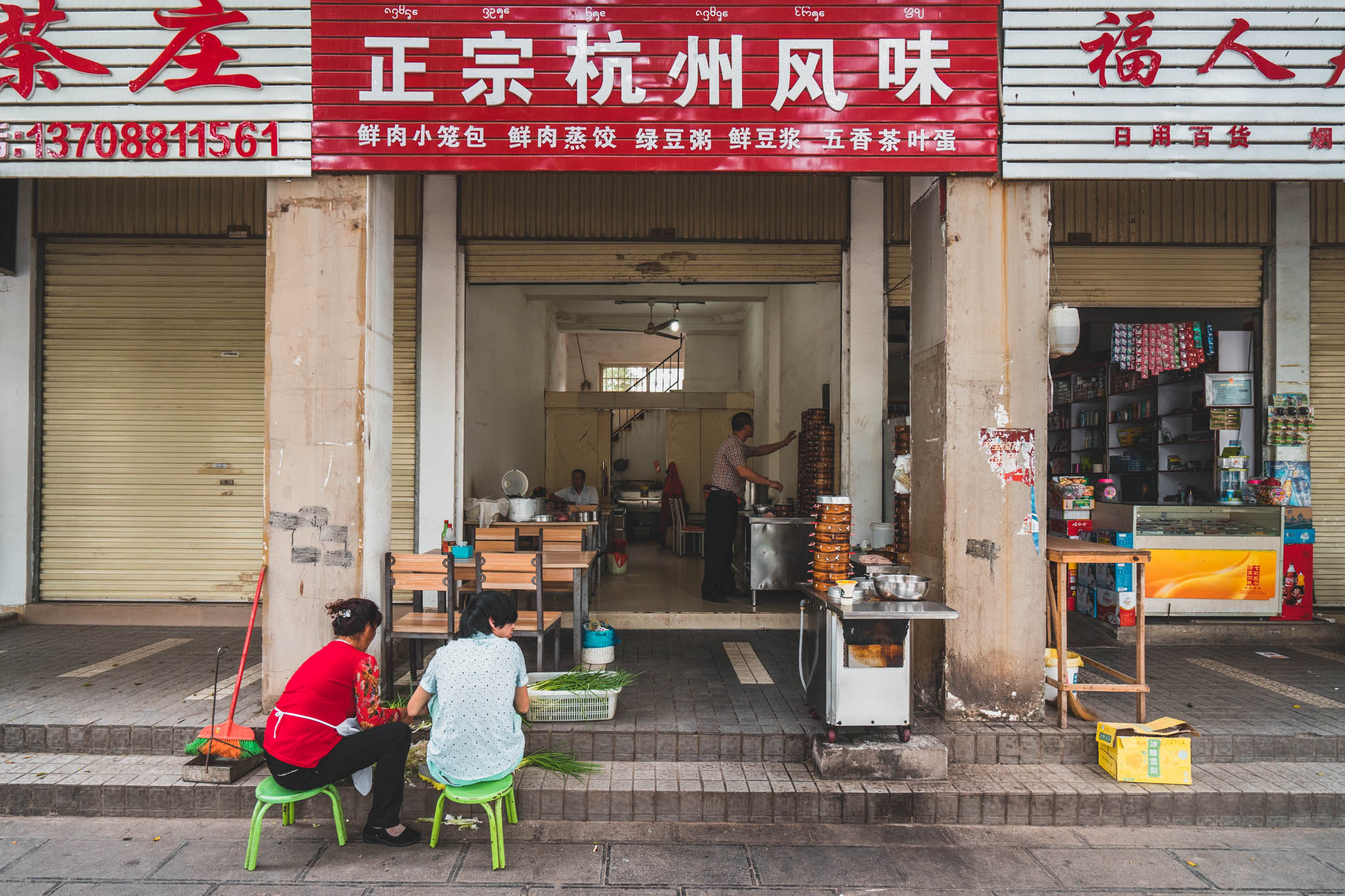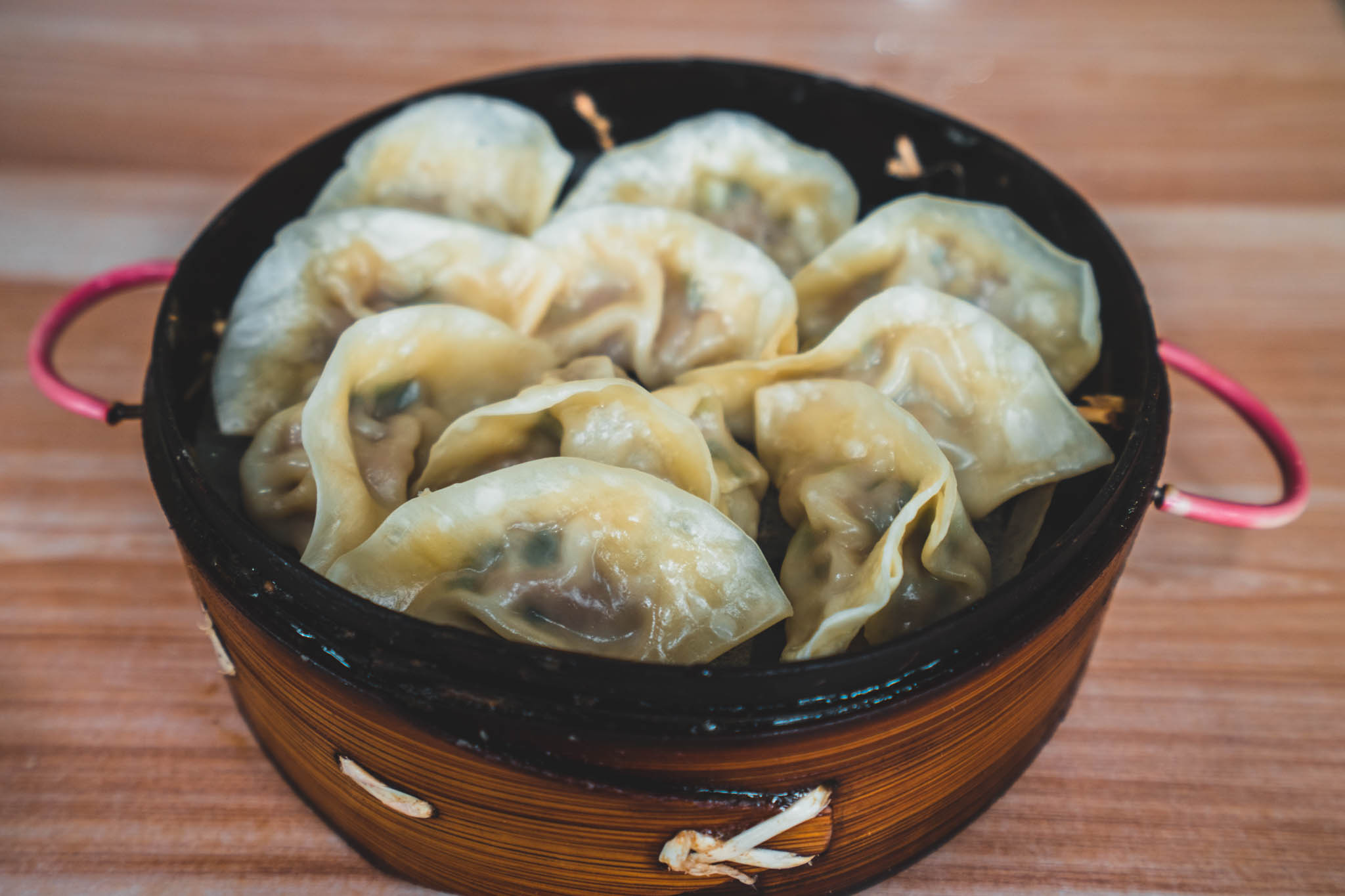 I spent the rest of the day sleeping at the hostel when a new roommate arrived. "Hi there" I stuttered half asleep. "Hey! I'm Duncan" he replied. "Where are you from?" he added quickly. "I'm Alex, half Thai and German." "Canada here" he replied. "Have you eaten already?" I asked. "No I'm starving, let's grab some food?" "Let's!" I said full of enthusiasm as my stomach made itself felt. All three of us headed to the night market along the Mekong river for some food after getting some shots of the cable stayed bridge across the Mekong.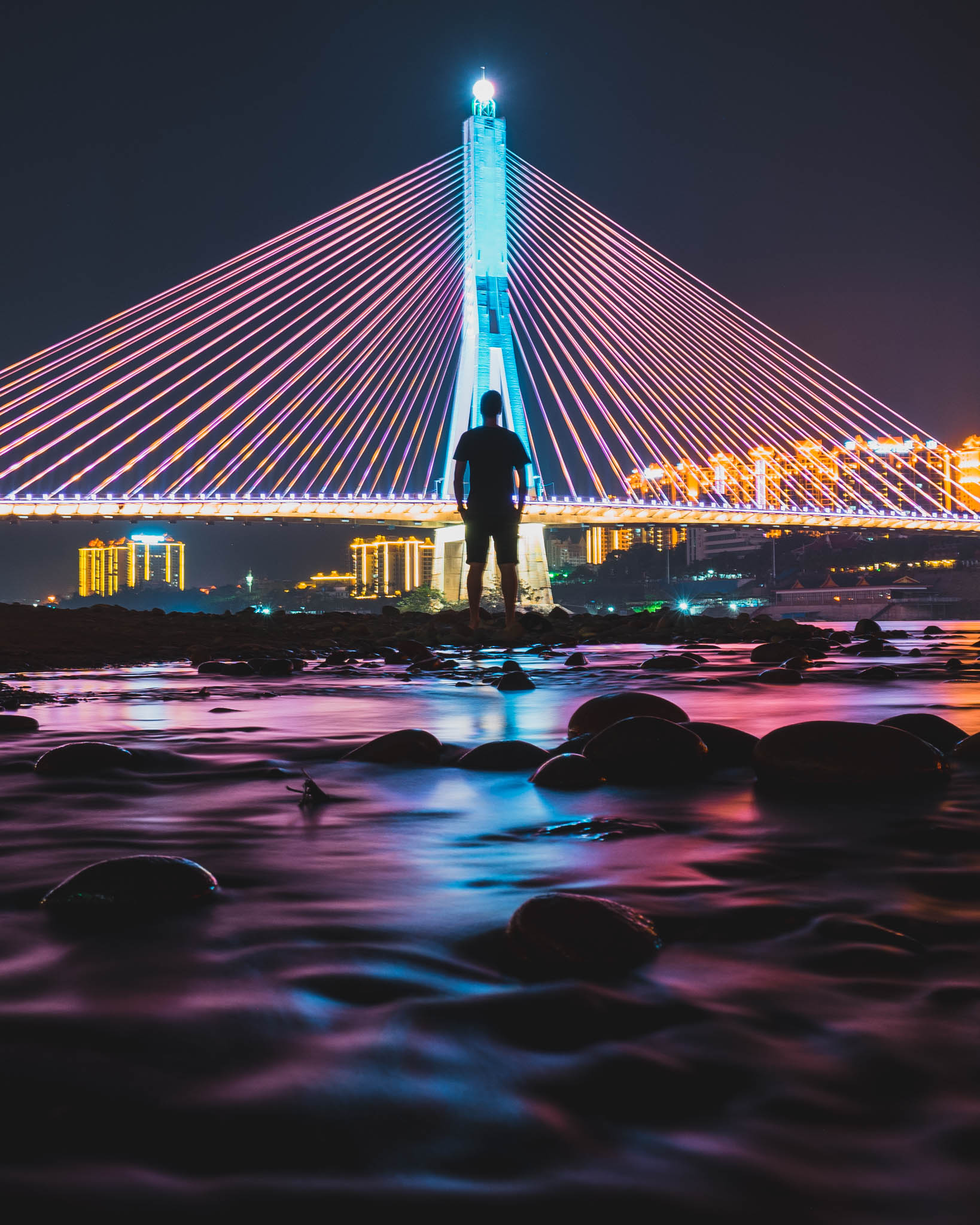 The next day Duncan and I headed out to do some errands before all three of us had to turn up at the station to get our connections out of town. Duncan decided to take the same bus as Warren south to Laos and needed to get some money changed into dollars whilst I was on a quest for a local SIM card. With a bit of sign language, apps and a call to the shopkeeper's friend I managed to get a China Unicom sim card for 100RMB that included the cost of the SIM as well as enough credit for 40GB of data (it's 2RMB for 1GB).
We parted ways at the bus station where I boarded the sleeper bus to Dali. I either slept, gazed out the window or worked a little on my laptop throughout the journey that led us through the Chinese countryside with the occasional stop here and there. We were checked once or twice by the military who were once again surprised to find a solo traveler who does not speak any Mandarin. This fact seem to amuse the girls sitting next to me as well who put a lot of effort to speak to me in English. Once again Baidu and Google Translate came to my rescue and we were able to communicate.This proved very useful when we reached the road block, Warren told me about, and spent at least 2 hours for the road to be opened again. I saw the girls eating something that looked like French fries with chilli on top and walked up to them.
"Very spicy!" one girl told me. "Thailand more spicy!" I responded with a big smile. They a laughed and ordered one for me. It was 2am when I was awakened by the red LED lights that seem to lit up every city in China. This time however it was Dali New Town. The bus turned into the completely deserted bus station and stopped to let the rest of us off. "60 Yuan" the taxi driver told me in English which seem to be the only english sentence he know, as the rest of the taxi ride turned out to be me saying OK to everything he said in Chinese.
The 20min bus ride felt like an eternity as we drove past huge uniform apartment blocks, big empty four lane streets, what looks like a residential suburb and then the unmistakable entrance to Dali Old Town. It was a cold night and I was glad to have put on a jumper. I rang the bell once, twice and then a young guy opened the door. "You must be Alex" he said looking very sleepy. "Yes its me and thanks for staying up so late"! He showed me to the cozy room with six bunk beds. "You can choose any bed you like" the receptionist pointed at the 5 empty beds. "Thank you" I replied and proceeded to slip under duvet for a well deserved long night sleep.
PREVIOUS STORY

Crossing the border from Laos to China at Boten
NEXT STORY
Travel Fatigue in Shangrila