Story / 24 Jul 2016 / 0 COMMENTS
Bangkok Vantage Points – Riverview Guest House
The River View Guest House was not easy to find, but after meandering past shophouses stacked full of engine parts and a neighbourhood brimming of history, we finally found the spot, and wow it was incredible!
It started raining just before we got there and the dark grey clouds have just given way for the sun rays to illuminate the sweeping views over the Chao Phraya River.
After a relaxed snack and drinks to get to know each other, we headed to the rooftop and started shooting and stayed there for at least two hours. The staff was very accommodating by letting us set up our tripods whilst the restaurant downstairs started filling up.
As it was getting too dark to shoot we headed out to explore the neighbourhood at night, taking photos of people and the other inhabitants of this nighttime scene. Scene – because it felt more like a movie set out of a Jet Li film, but we had to remind ourselves that it was actually real.
Still hungry, the last three of us remaining headed to Chinatown and ended a successful evening over a tasty dinner of seafood and beer.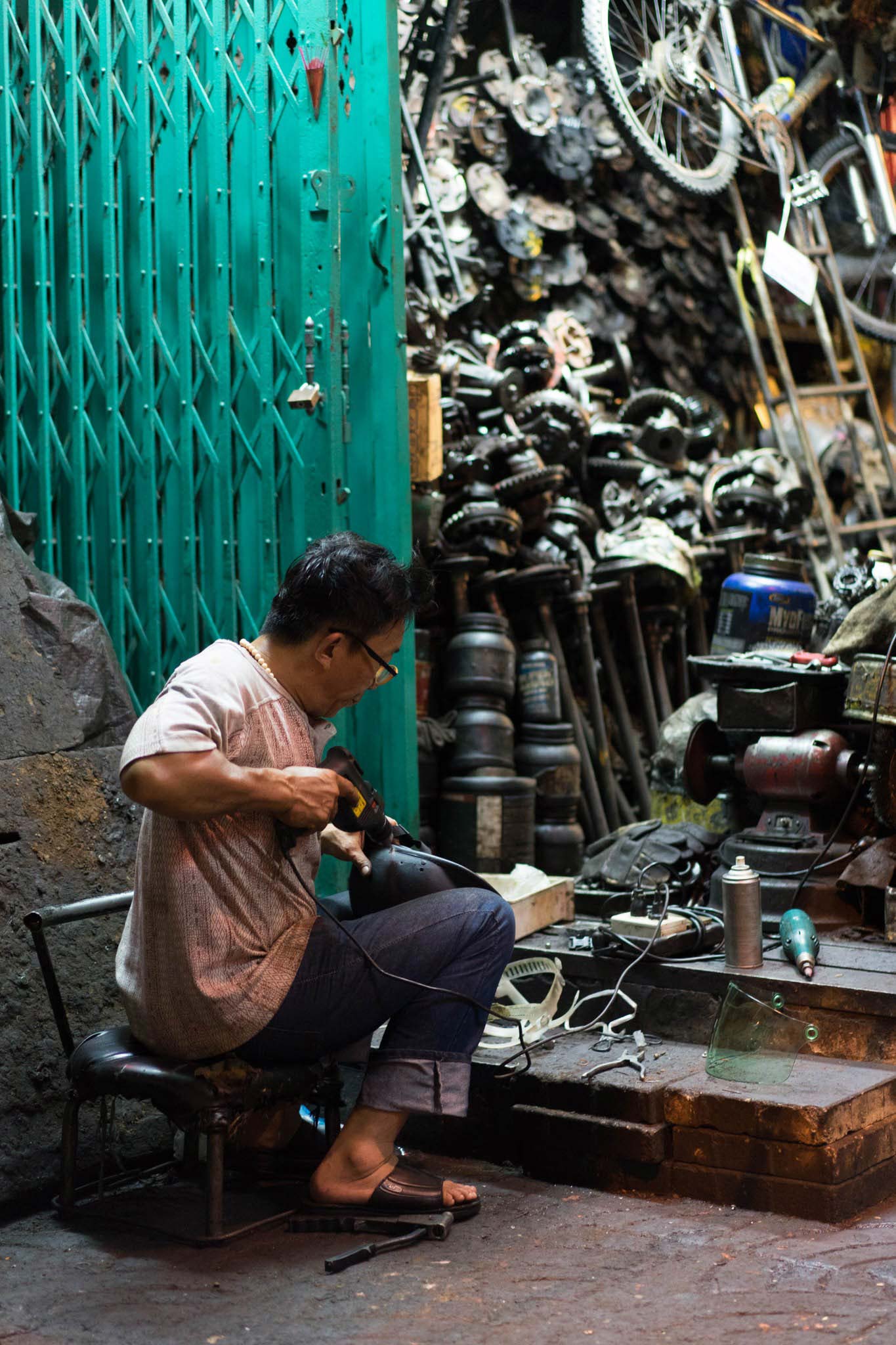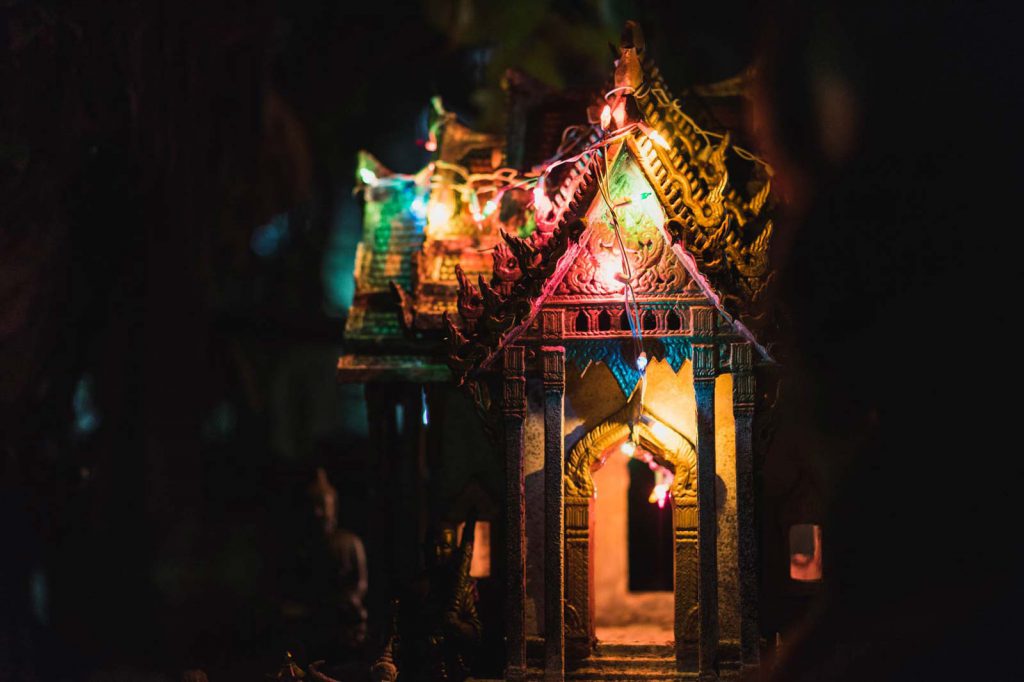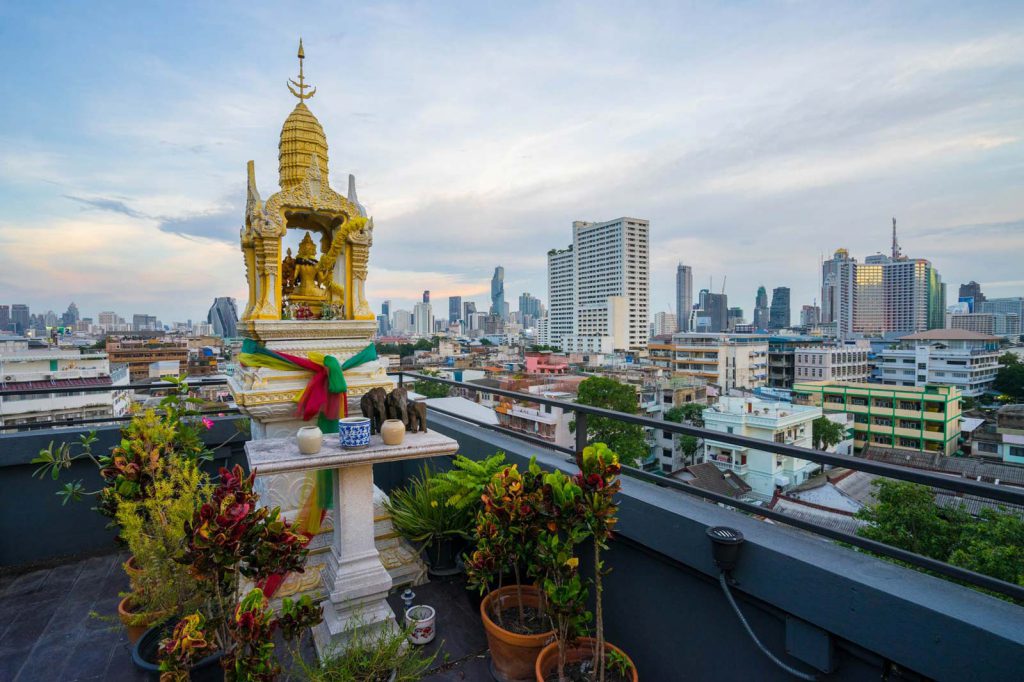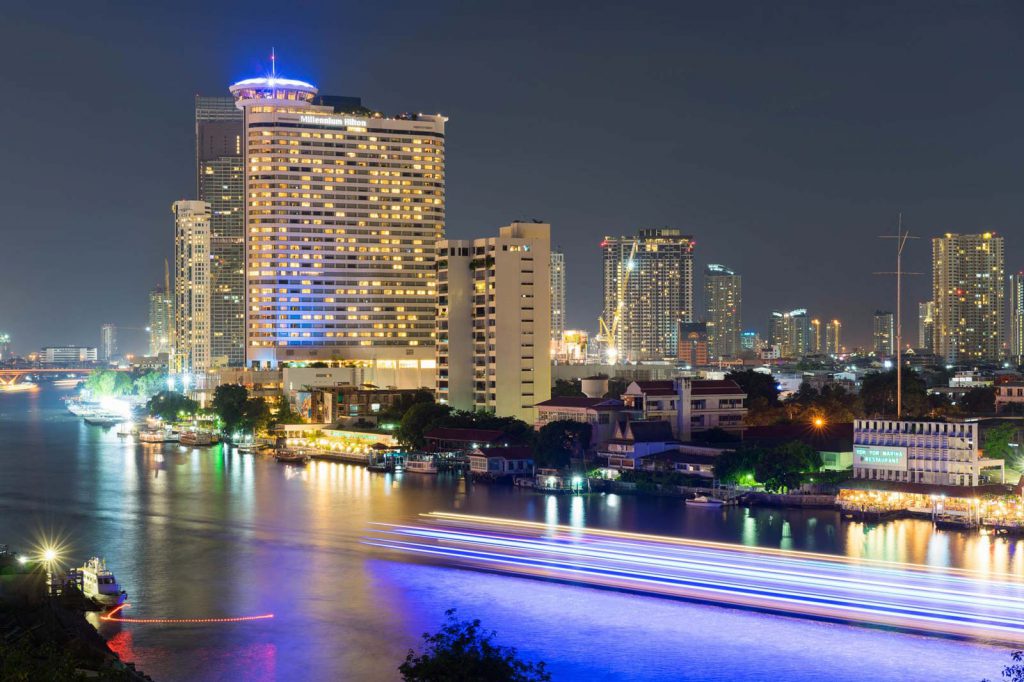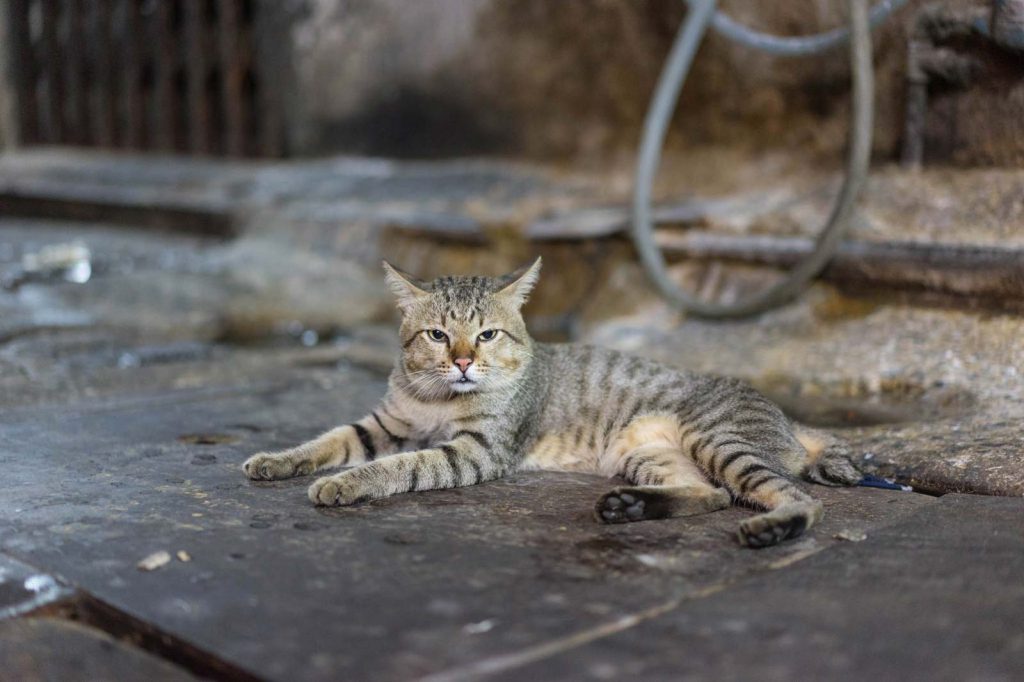 PREVIOUS STORY

Exploring the Ruins of Angkor Wat
NEXT STORY
Bangkok Vantage Points – Ratchaprarop Tower Mansion