Story / 25 Apr 2017 / 0 COMMENTS
Bus, Tuk Tuk, Minivan and Hitchhiking from Chiang Mai to Luang Namtha
"No more tickets to Chiang Khong ka" the woman behind the counter promptly replied after checking her system.
"Do you have tickets to anywhere else in that direction?" I asked. "There is a bus to Chiang Rai at noon" she responded with a slightly bored expression on her face. "That one should be fine" and walked away with a ticket to a place I didn't really intended to visit.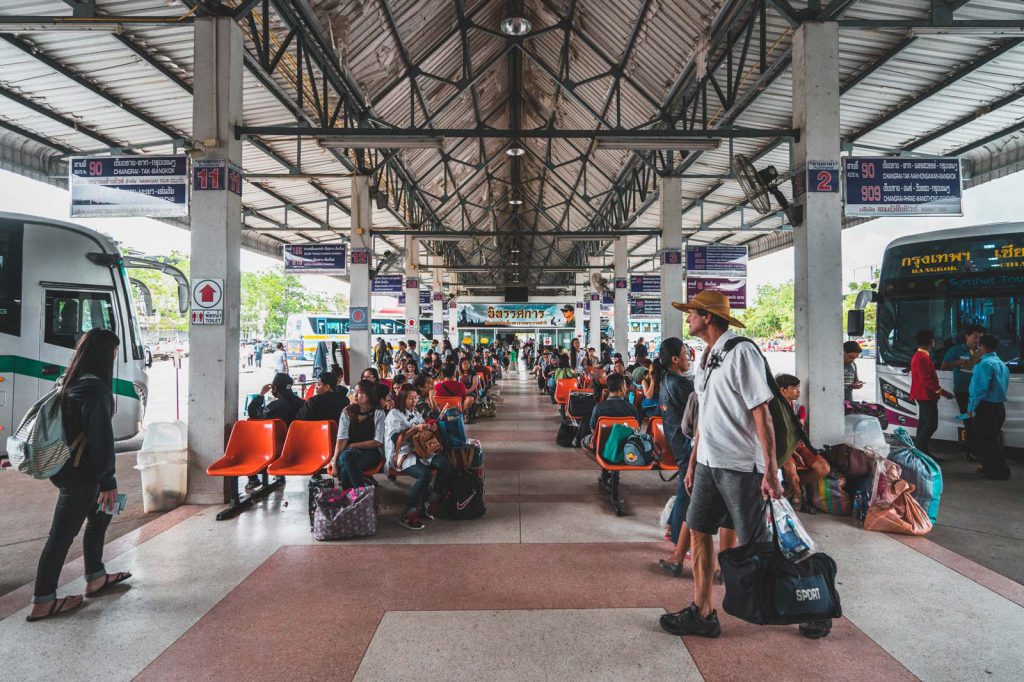 The two and a half hour bus ride felt quicker than I anticipated, thanks to some work I had to finish on the way. Once at the Chiang Rai bus station I looked around and found a ticket counter selling bus tickets to Laos. "Sweet" I thought to myself and approached the woman selling tickets. "Is there a bus to Chiang Khong?" I asked. "Sorry we only have tickets directly to Bokeo in Laos."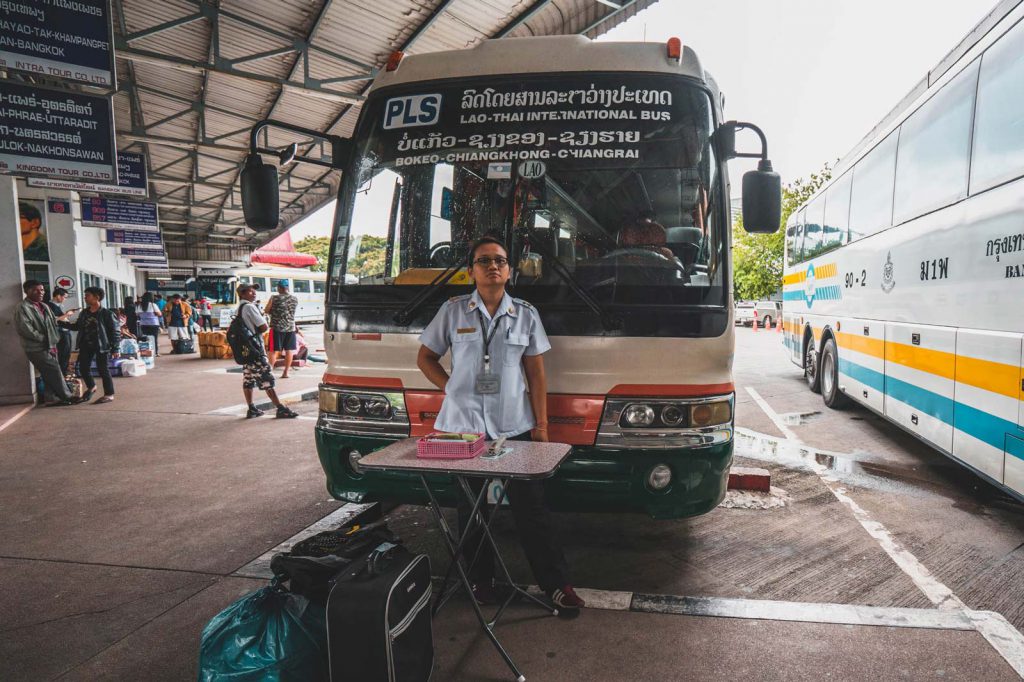 I didn't think too long and handed her the 220 baht fare. Halfway through the journey the air conditioning broke down and the bus driver proceeded to fix it himself, MacGuyver style. I had been checking prices of accommodation in Huay Xai on the Lao side of the border and the cheapest place was nearly three times as expensive and looked rather dirty on the photos. It was the perfect opportunity to ask the driver if he could let me off at Chiang Khong before crossing the border, so that I could stay there for a night before making the crossing the day after.
"We won't pass the town, but I can drop you off at the main Junction, where you can take a tuk tuk into town. "Two hours later I found myself riding a tuk tuk into town that cost me half the price of the total bus ride, but I was tired and had saved a lot of money by opting to stay on the Thai side anyway.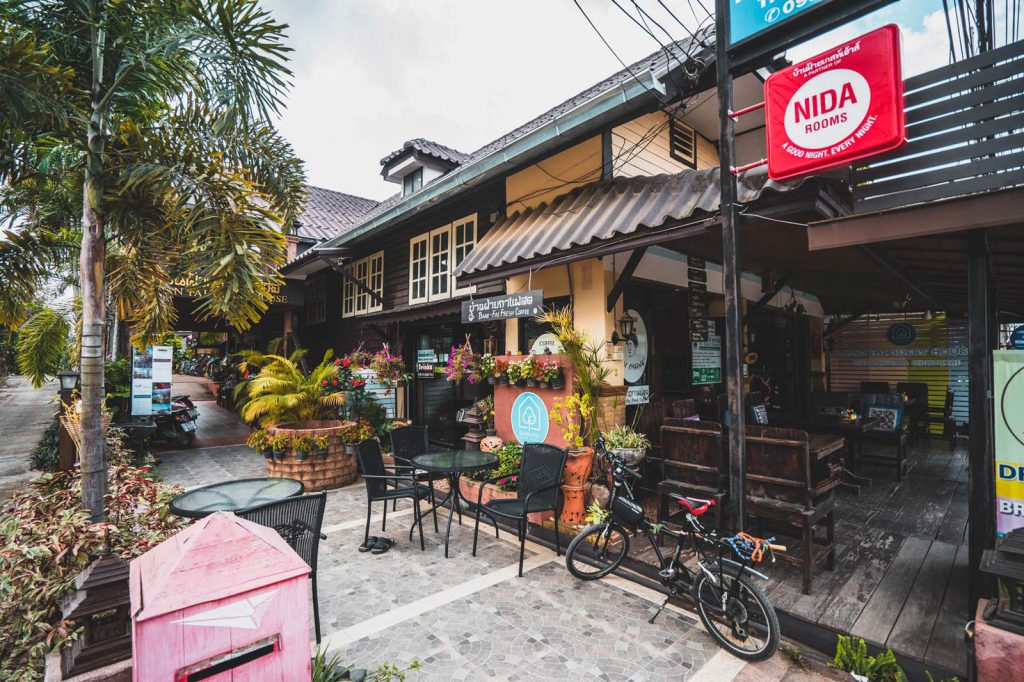 I was dropped off in front of the hotel and bumped into Tom from Germany. We went out for dinner together and talked about traveling and soon figured that both of us are designers. As he recently graduated he had a lot of questions about how it's like being a designer, how to figure out one's purpose and so many other things that I had been dealing with in the last couple of months that it felt great being able to openly talk about it.
We also touched on the topic of hitchhiking and he admitted that he had never done this before. "How about we try it tomorrow in Laos?" I suggested.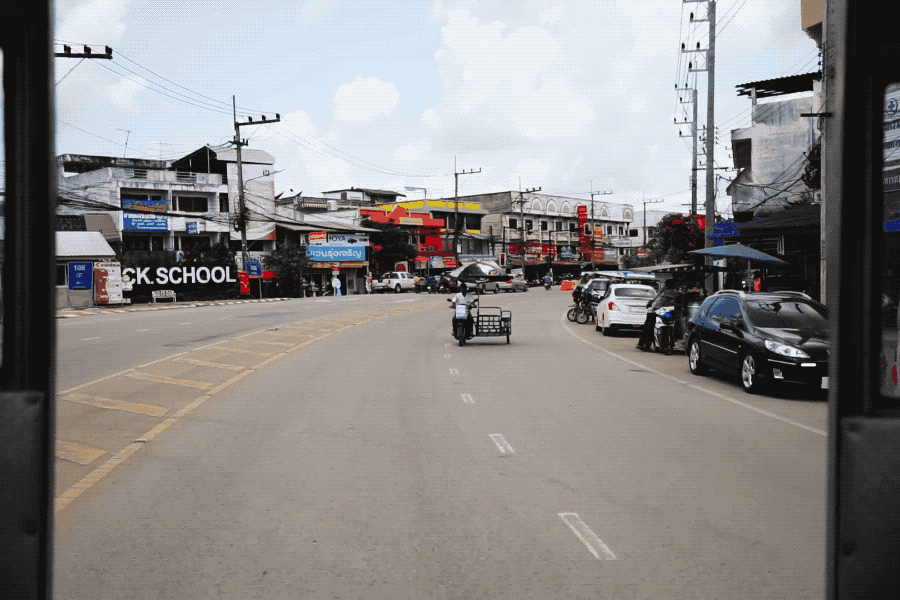 Skip ahead 12 hours and we were preparing cardboard signs for Tom's first hitchhike. We just crossed the border, after taking a shared tuk tuk for 30 baht followed by another shuttle bus for 20 across the Thai-Lao friendship bridge. On the tuk tuk I talked to a Thai woman who offered us a ride on her husband's petrol truck, but it turned out that they were heading in a completely different direction.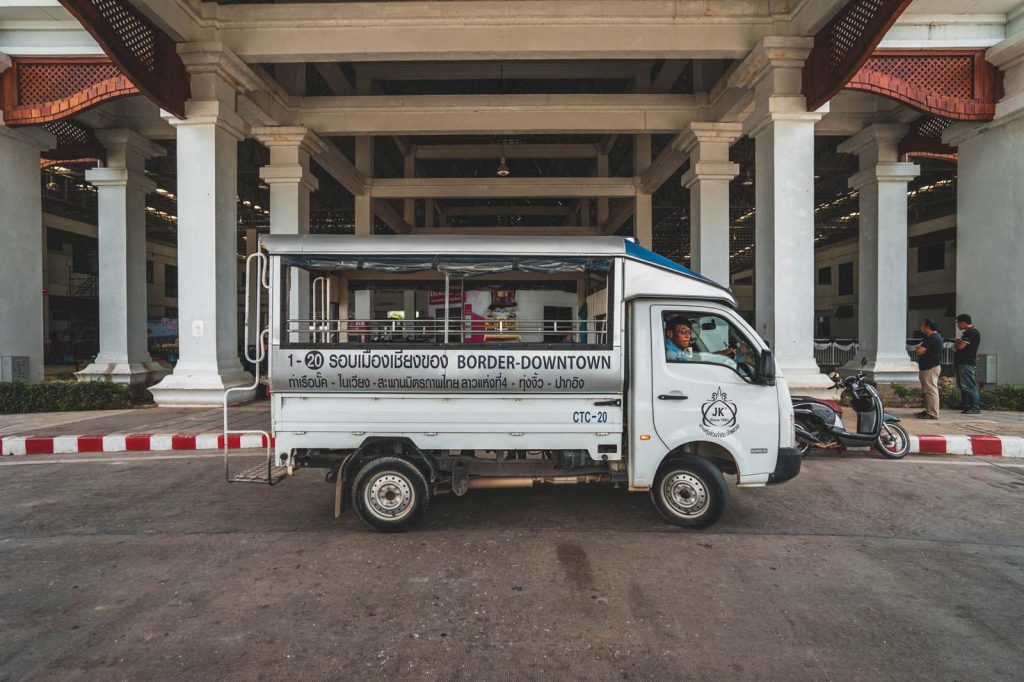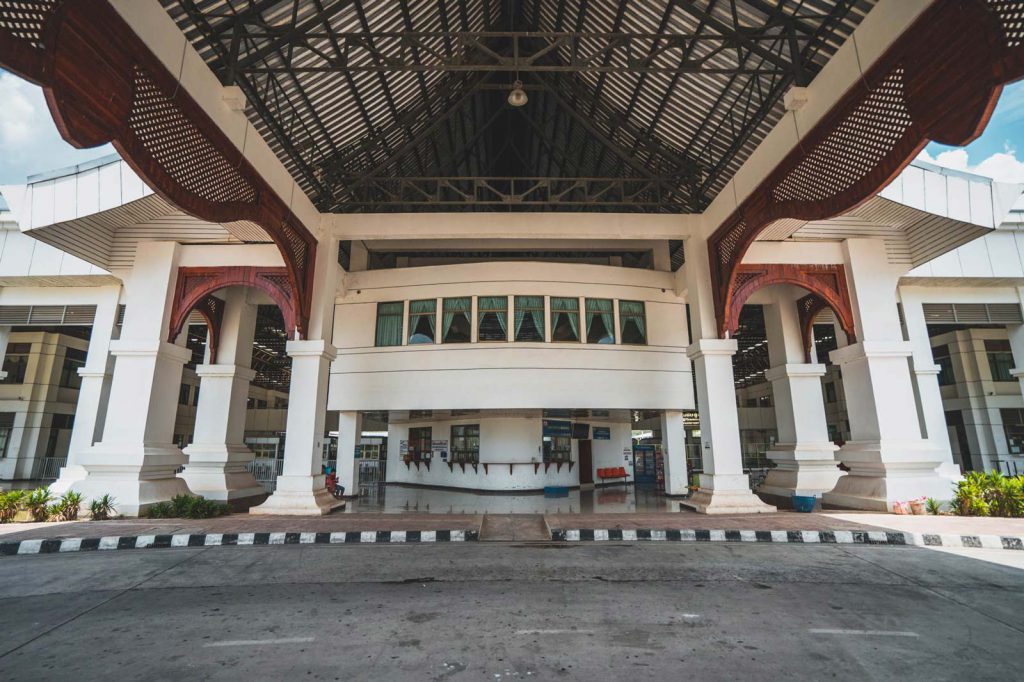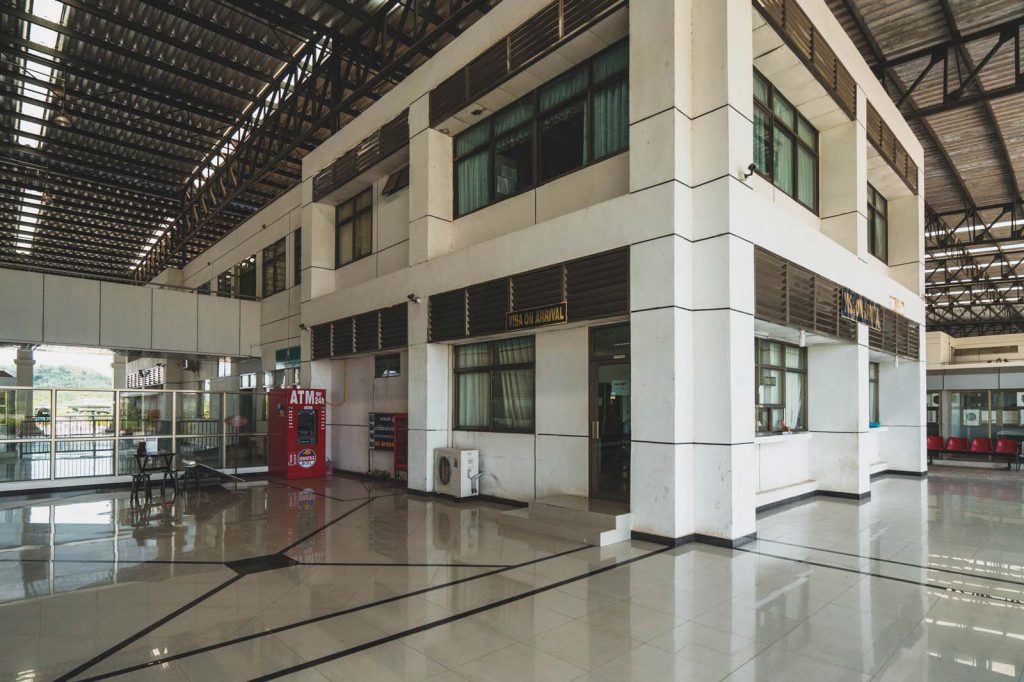 Emboldened by the possibility, we decided to give hitchhiking another try after both of us gave up on the idea in the morning. As we were about to give up once again, the second car passing us turned around and offered to bring us to the bus station in the next town.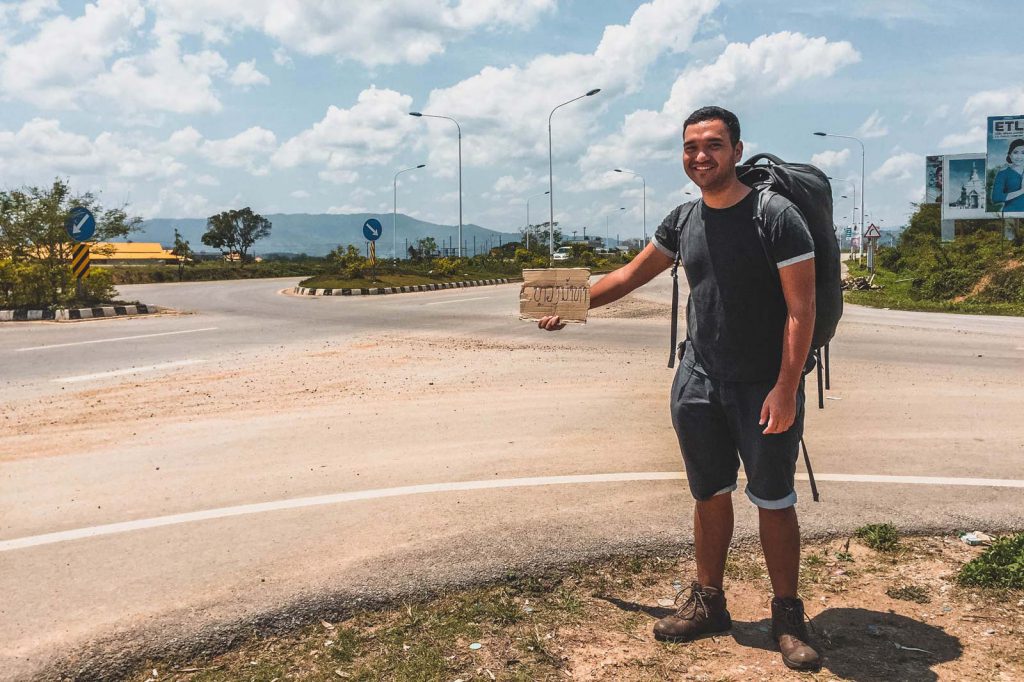 "Better than nothing" we said to each other and jumped on the back of the pickup truck. I managed to rip my shorts in the process and had to change into a new pair before boarding a minivan with at least 18 other people that was supposed to hold only 13.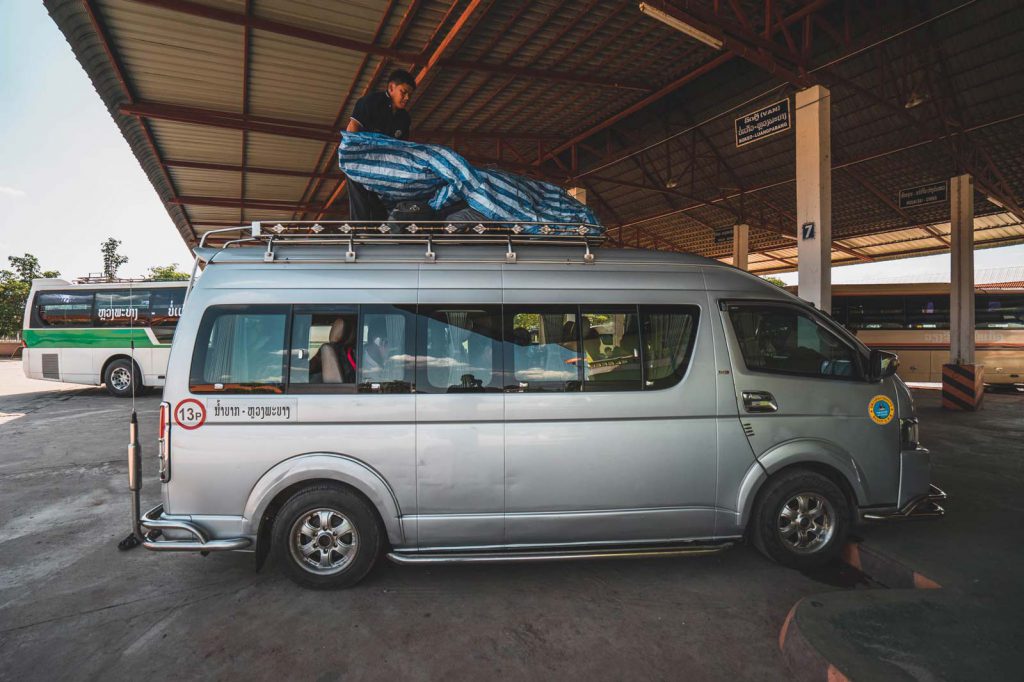 "Now I know why it only costs 60.000 kip" I told Andreas from Switzerland whom I just met on the bus and was sitting next to me. "Let's make it through the next 5 hours, shall we?" he replied.
PREVIOUS STORY

With the Night Bus from Bangkok to Chiang Mai
NEXT STORY
Trekking in Luang Namtha