Story / 19 Jan 2018 / 0 COMMENTS
Shongzhanlin Monastery
A large wetland lake stretches in front of the monastery, mirroring the collection of white painted square structures that were clad in golden roofs and spires. They were gleaming in the late afternoon light, like crystals reflecting the warm glow of a candle.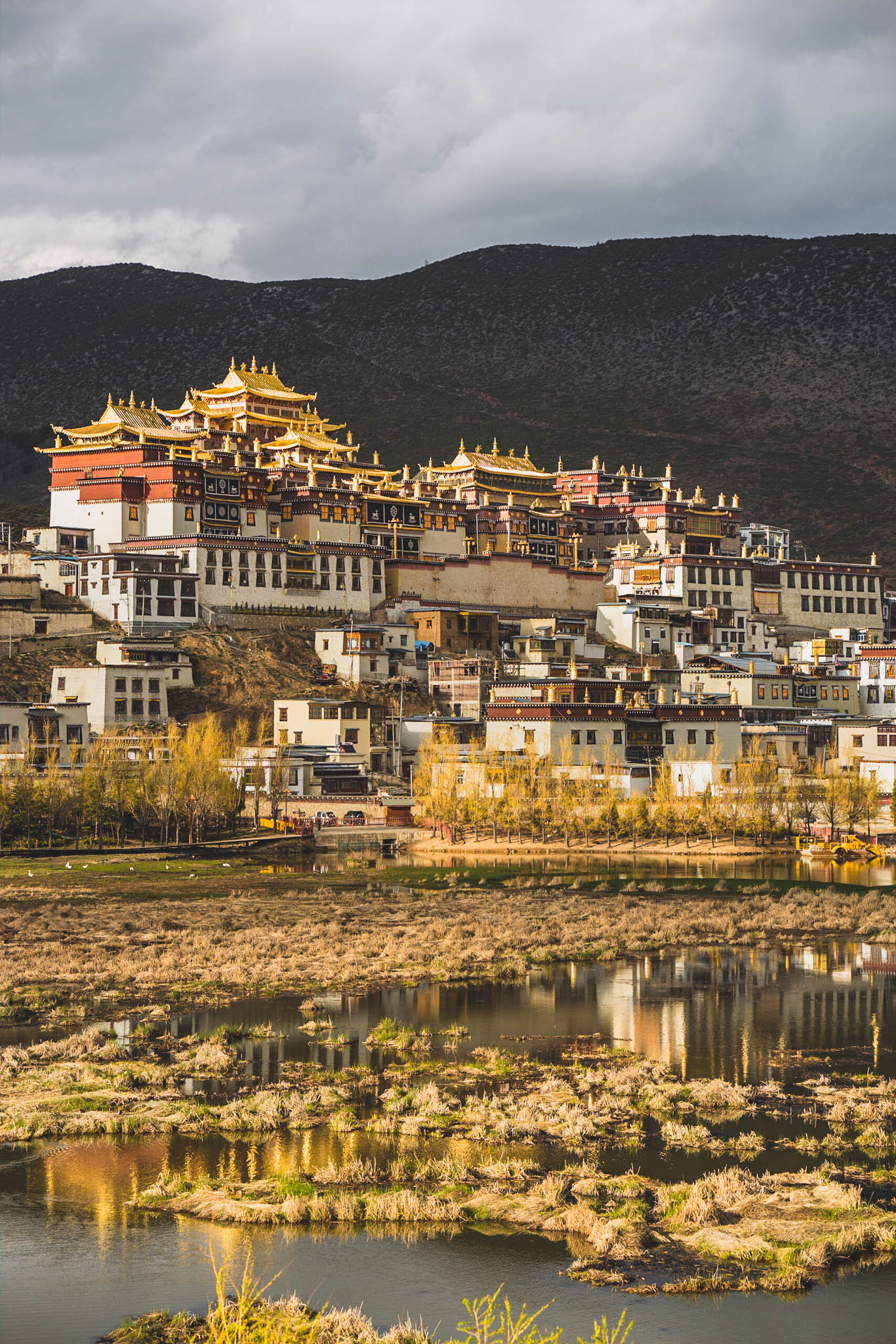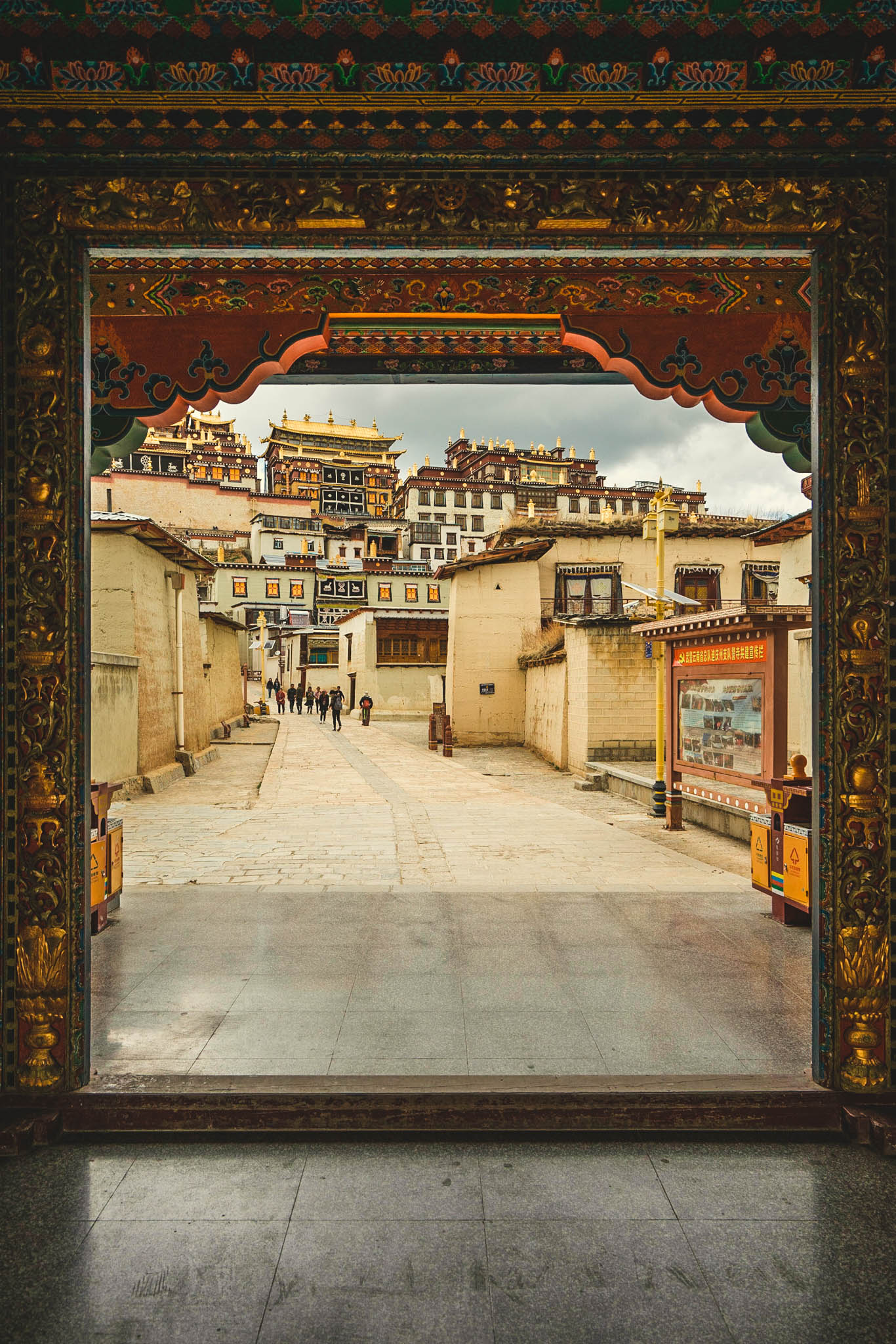 I felt a mixture of awe and excitement the moment I stepped through the massive gates, always looking up towards the end of the stairs I was about to climb. I was already out breath halfway up as my heart and lungs were working hard to get enough oxygen circulating through my body and had to sit down once I reached the top. Up here you could see as far as the town of Shangrila, down in the valley and the snow capped peaks to the west. A cool breeze mixed with the scent of incense swept across the terrace as I made my away around the main hall.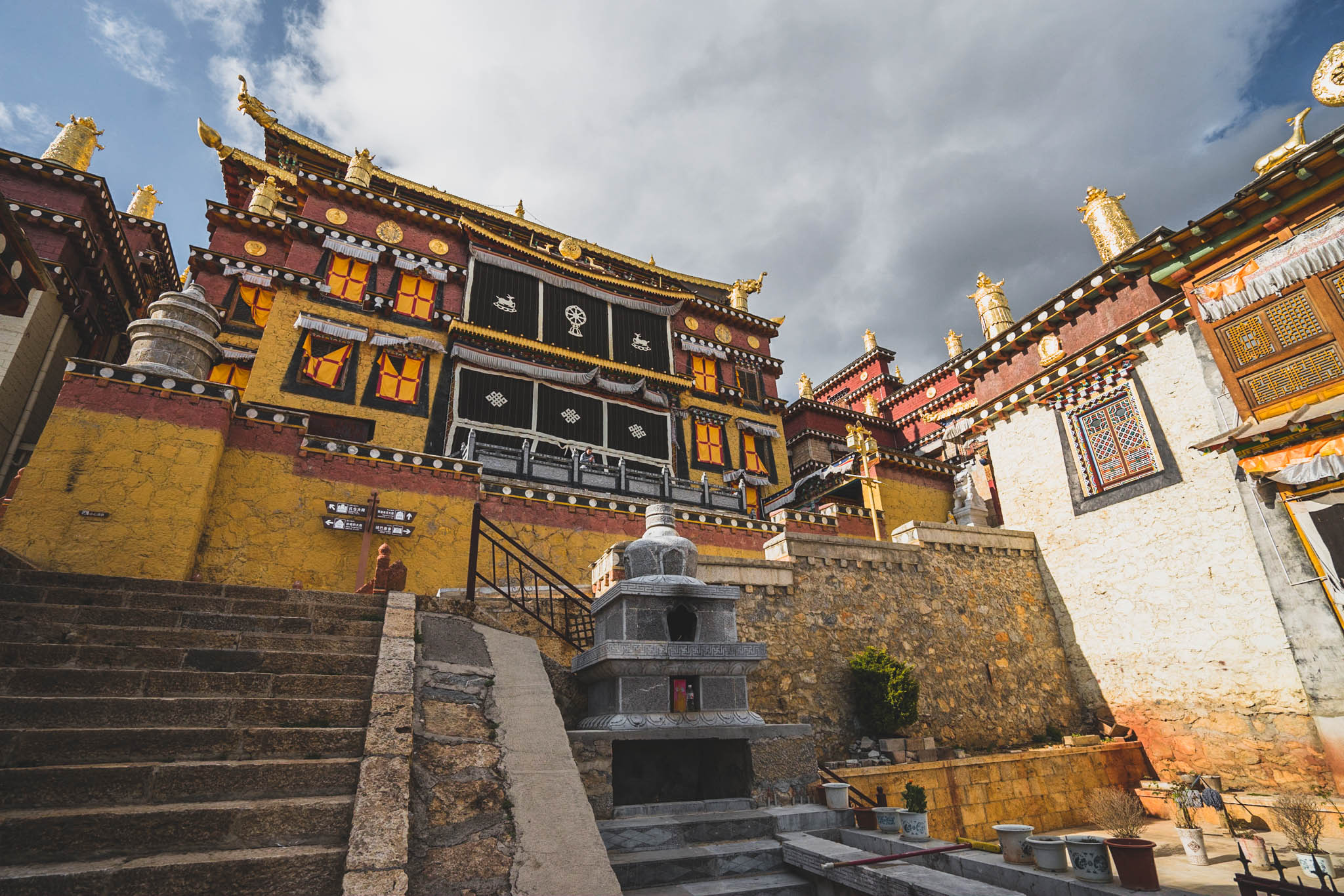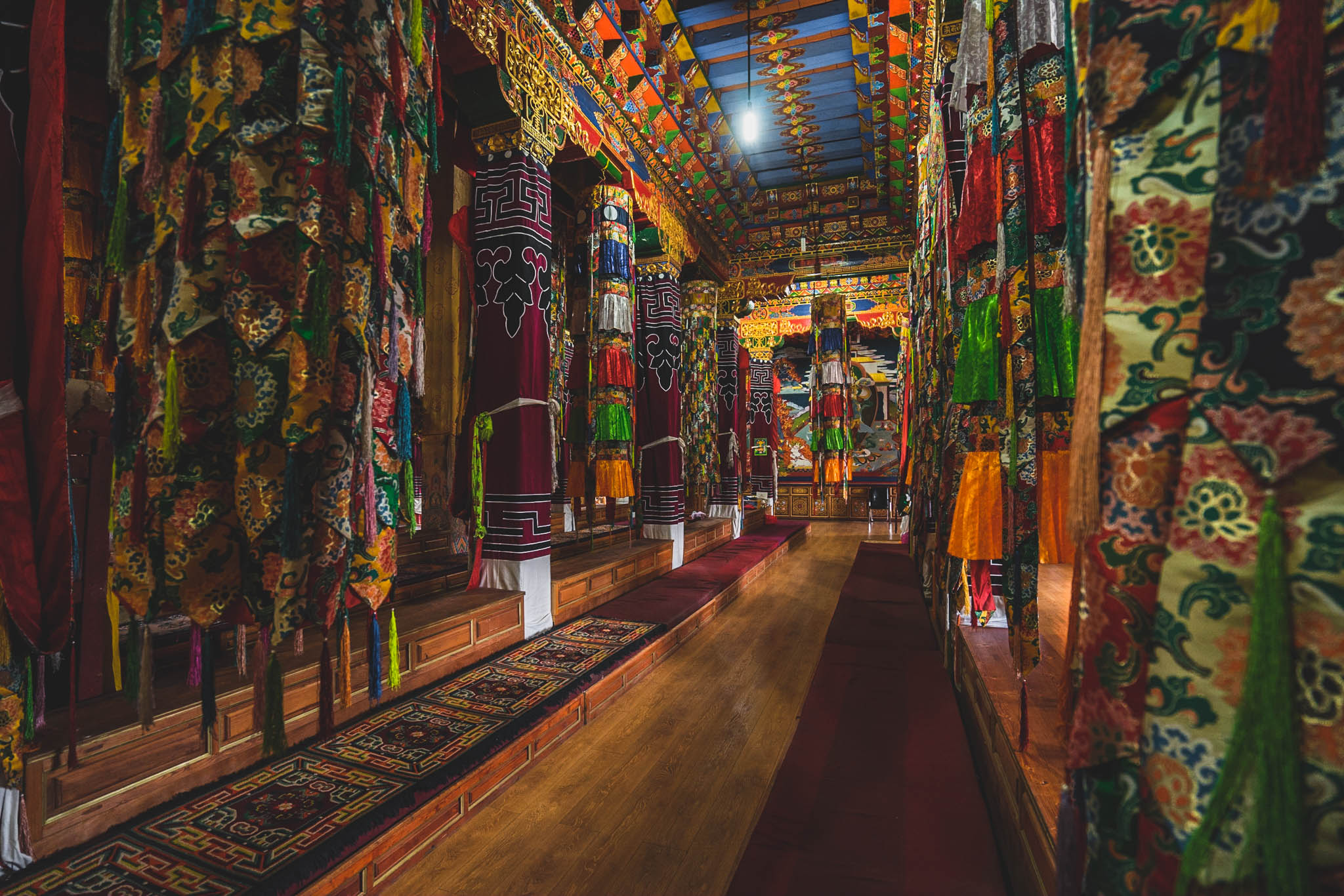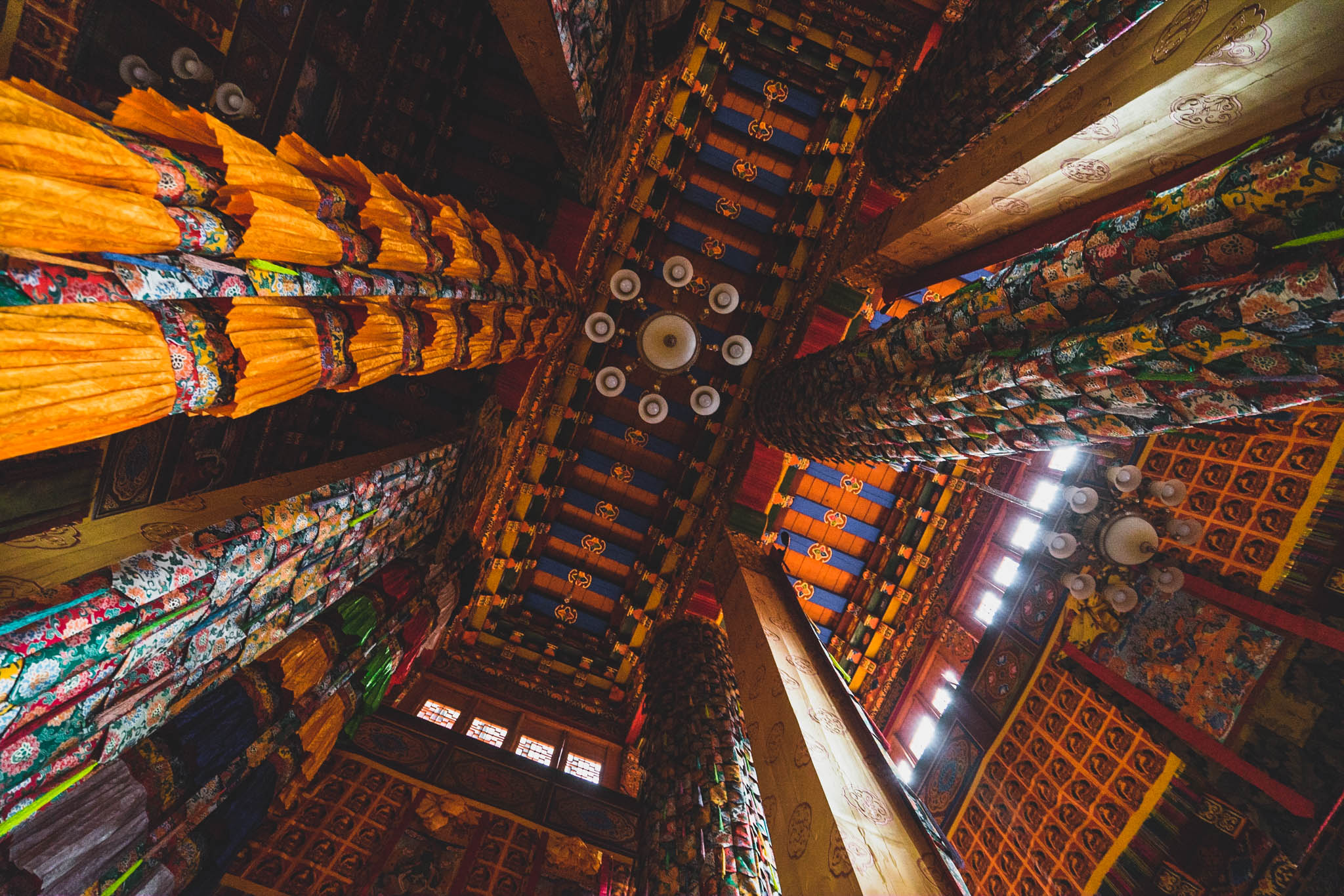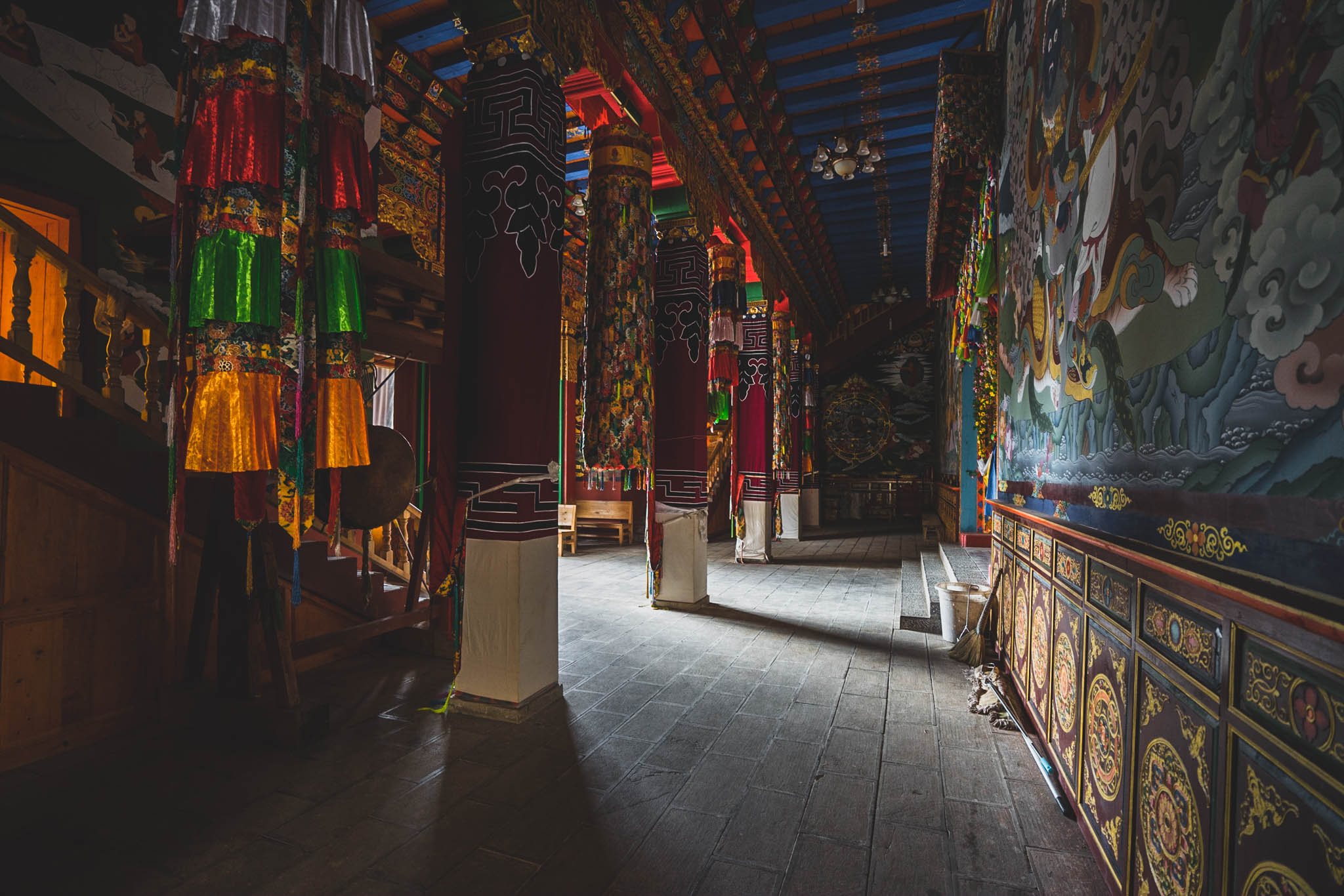 It was eerily quiet inside the small hall. I could hear the echoes of the wooden floorboards creaking under the weight of my boots. There was no one else, only myself and the glimmering of candles. I stood there for a while, always looking up to marvel at the ornately coloured ceiling, before stepping outside again into the cold. I turned a corner and spotted a sign: "No female allowed". My curiosity got the better of me, so peeked inside what must have been the main supply room. The smell of burned wood and wax filled the entire place and I spotted someone tending to a large oven. I didn't want to get in the way and headed back the main square to climb down the stairs.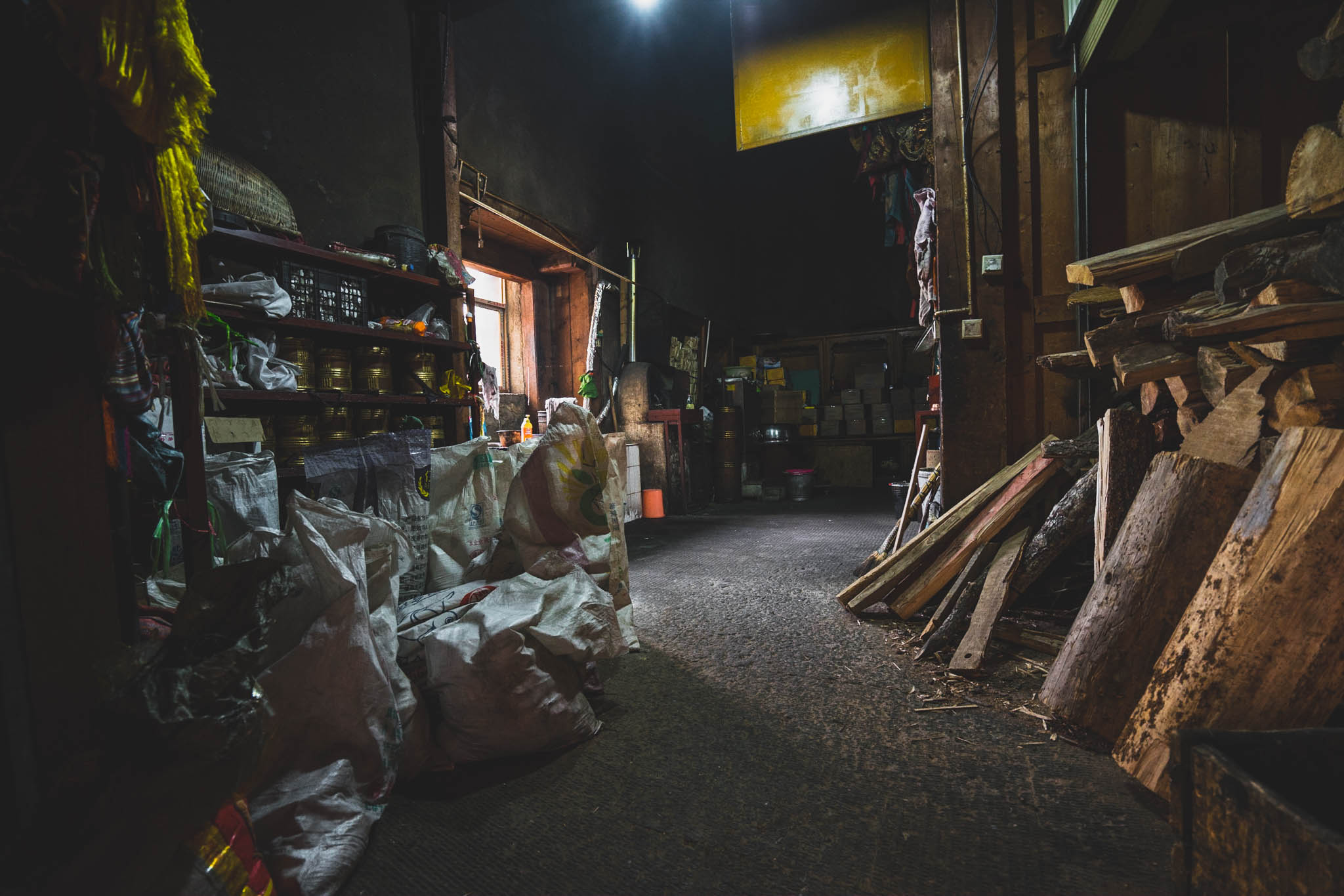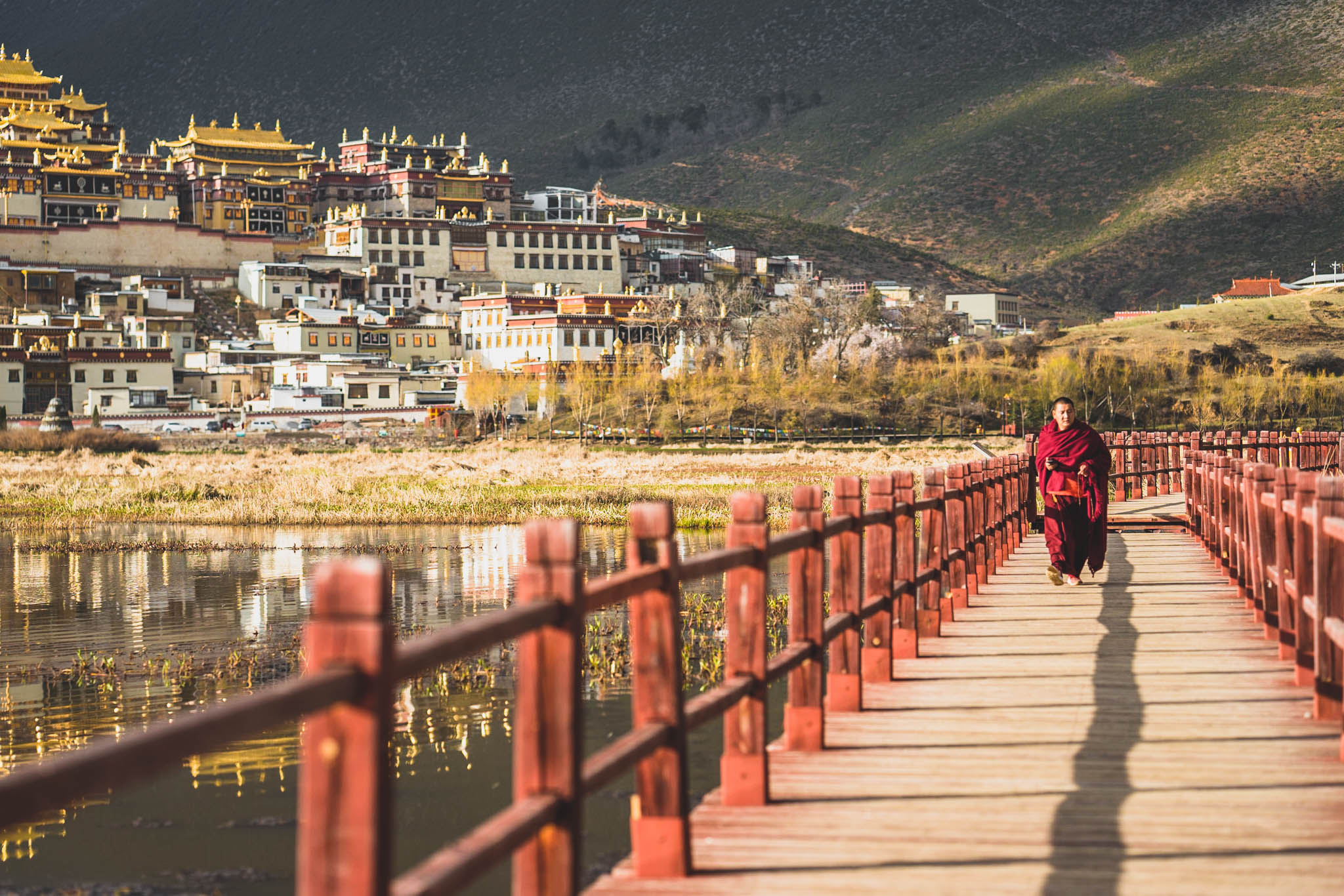 Once I reached the bottom I took out my phone to check the time. "It was getting late now!" I told myself and made my way out towards the lake and back to modern life.
PREVIOUS STORY

Lunch with a Tibetan Grandma
NEXT STORY
A breathtaking bus ride through Kham Tibet from Shangrila to Xiangcheng