Article / 22 Oct 2018 / 0 COMMENTS
The 8 Best Places with WiFi to work from in Antigua
Antigua is the most popular destination in Guatemala for traveler and digital nomads alike. It's laid back atmosphere, huge choices of food and cafes, as well as countless things to do makes it a great place to stay and work from for location independent workers. However finding fast and reliable internet can be a challenge, like anywhere in Central America, especially if you rely on it for calls. This is a list of the 8 cafes and co-working spaces I curated to make it easier to find the right spot with Good WiFi depending on what you're looking for.
Guate Java – For uploading
2.88Mbs Down / 4.38Mbs Up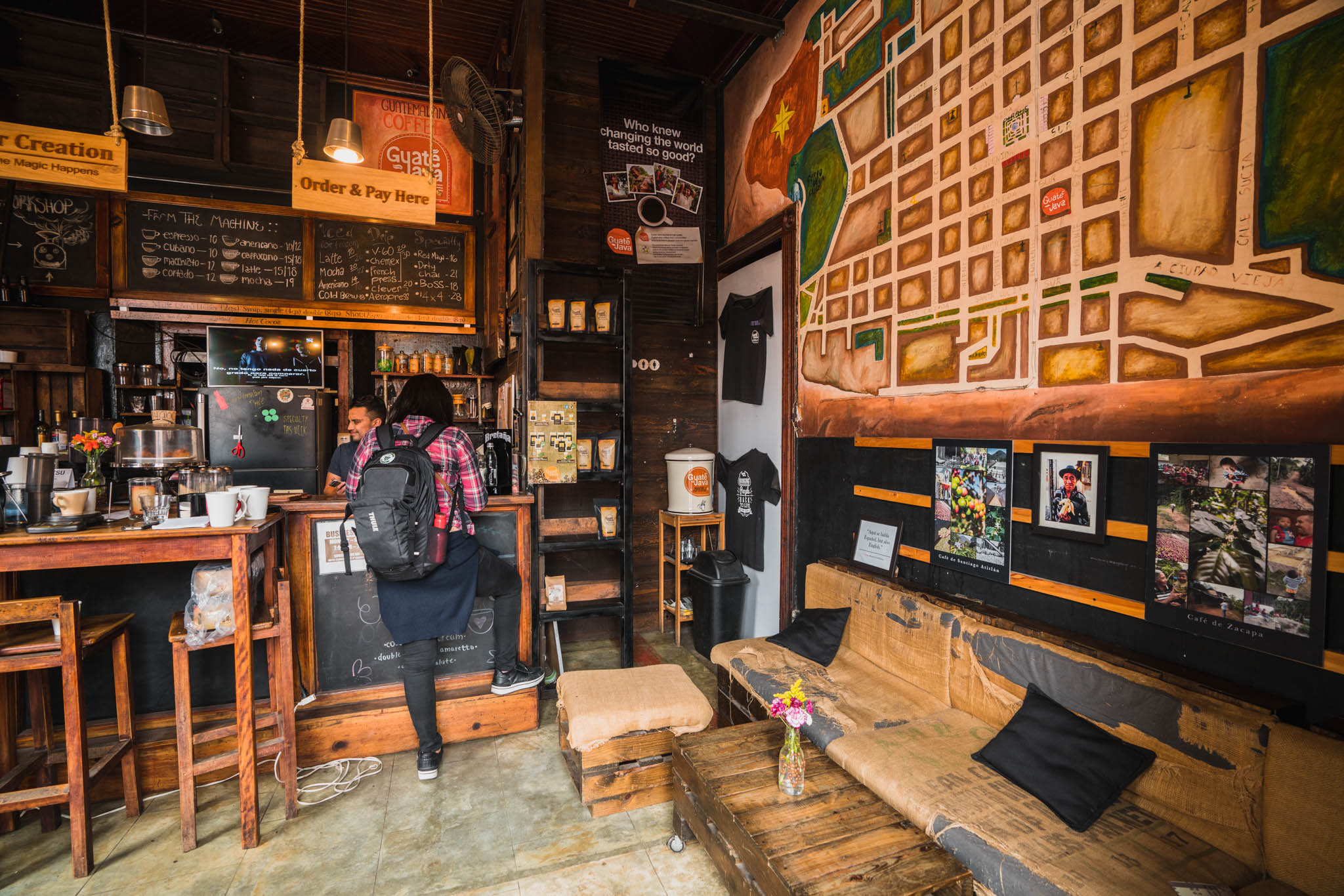 GuateJava is a tiny and cute cafe located 2-3 blocks away from Parque Central right at the street corner with the popular vegetarian restaurant Samsara and Rainbow Cafe right opposite of it. It's not that busy usually but being so small the seating can be very limited as they only have 2-3 tables available. Internet is generally a bit spotty but they have good upload speeds for Antigua. It's location facing the street can make this spot a little too noisy, especially if you need to make calls.
Location: https://goo.gl/maps/KQqDYfg7JKR2
Union Café – For conference calls
4.62Mbs Down / 0.99Mbs Up
There are actually two Union Cafe's right on the same street. This one is right in front of the San Pedro Apostol Church with cozy and quiet seeting areas upstairs. The space is perfect for calls as its usually very quiet and shielded from noises coming from the street. It can be a little dark on rainy days though, but the clean bright interior does make up for the lack of windows.
Location: https://goo.gl/maps/cPcEH2c583o
FatCat Coffee House – For reliable WiFi
5.45Mbs Down / 0.92Mbs Up
Located just a block away from Parque Central and facing a busy road, this cafe can get very busy and loud sometimes. But the stable Internet, central location and friendly staff makes this cafe a good place to return to for work.
Location: https://goo.gl/maps/2MKzXZ1oSQz
Stela 9 – For that oasis ambience
9.34Mbs Down / 0.85Mbs Up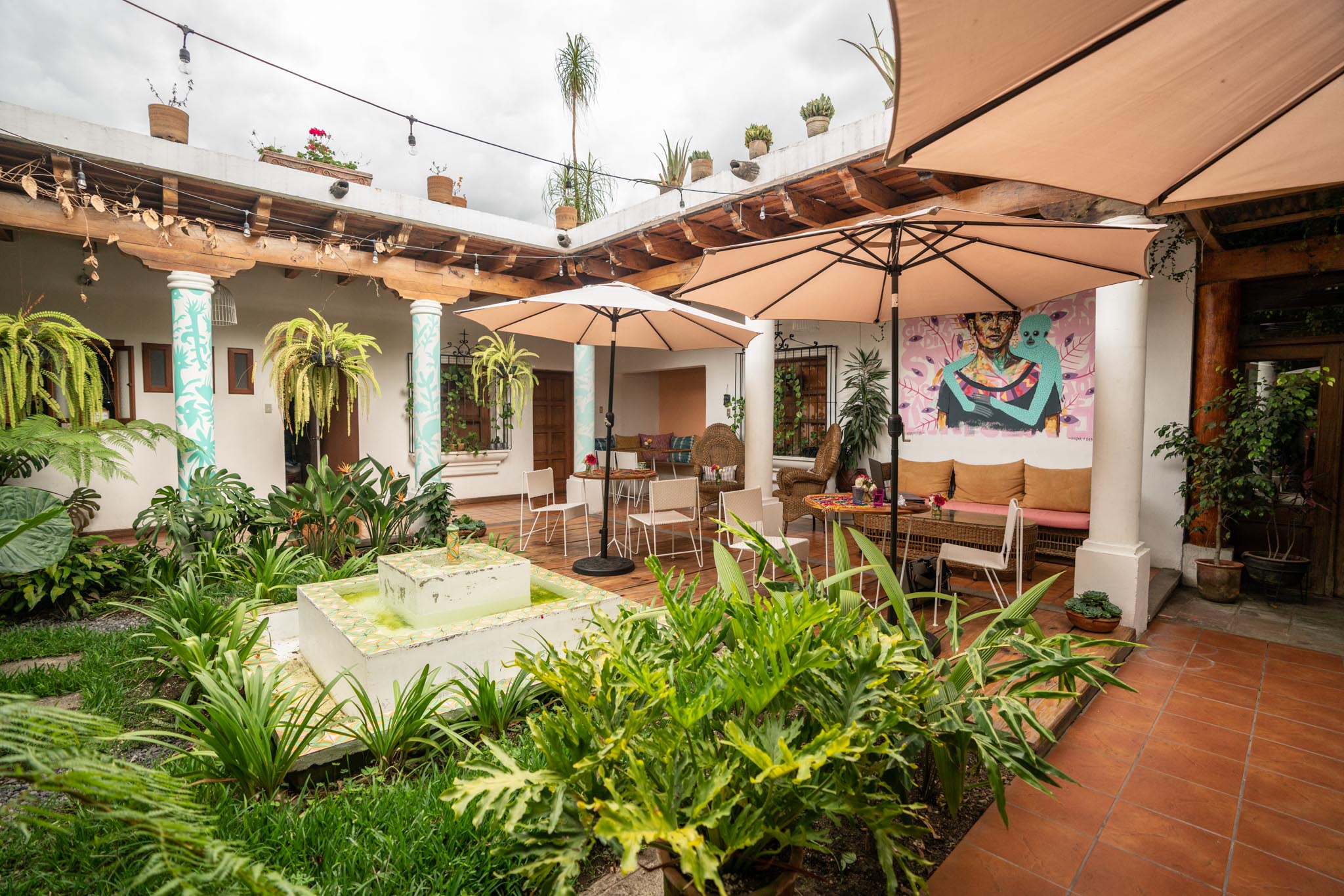 If you want a calm oasis as your workplace Stela 9 is the perfect spot to focus and get away from sometimes hectic center part of town. The tasteful decoration, good food and coffee as well as fast WiFi are all a great reason to come here. However it's located a bit off the main area towards the east side of town, which makes it more suitable if you stay close by. Only main downpoint is the lack of sockets.
Location: https://goo.gl/maps/ZCcT8Jc86Ry
Café Sol – For good WiFi and food
4.57Mbs Down / 0.93Mbs Up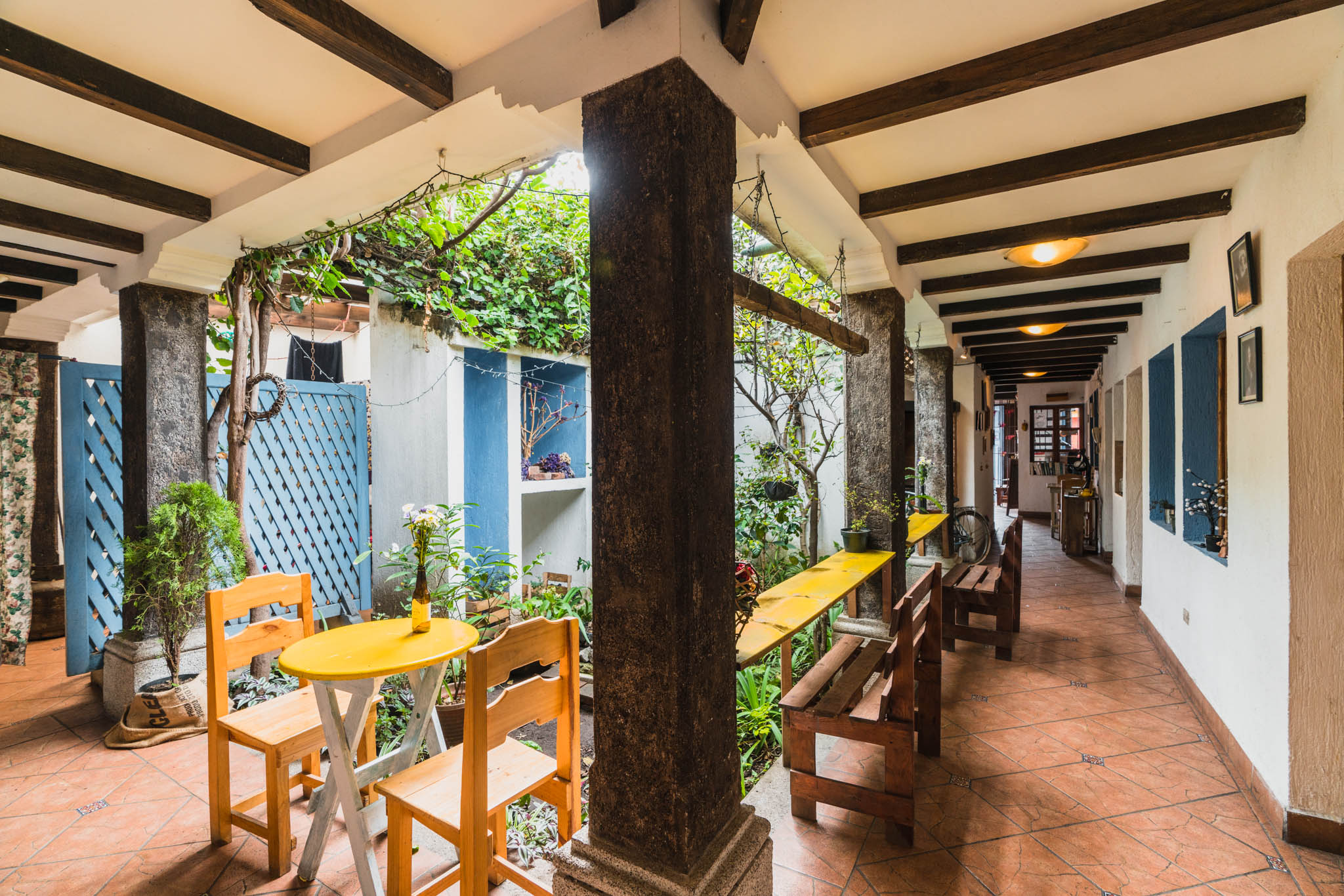 This cafe seems to be a popular spot to meet for lunch and thus can get a little busy at that time, however in the mornings and afternoons this place is perfect to wind down and enjoy the little courtyard and cozy atmosphere. Café Sol is in the same area as Stela 9 and can be a little far if you are staying closer to the market on the other side of town.
Location: https://goo.gl/maps/ukqQPaKok8N2
Bella Vista Coffee – For that magical view
4.3Mbs Down / 0.94Mbs Up
Bella Vista Cafe seems to be one of the most popular cafe's for locals and travelers alike and can get very busy at lunchtime and afternoon when students from the nearby language school finish their classes. The main reason for its popularity is its stunning views across town with Volcan de Agua and Acatenango looming majestically over it. However the Internet was very spotty when I came here, especially during peak times.
Location: https://goo.gl/maps/JbzEcVaWhQn
Cafe Boheme – For that cozy feeling
4.1Mbs Down / 0.90Mbs Up
Cafe Boheme is a super cozy cafe located close to the center of town. Even though it is a little dark, the tasteful and colorful decoration makes you feel like you're sitting in your grandma's living room. Internet was generally good and the fresh smoothies are a good option if you want to keep your coffee intake in check.
Location: https://goo.gl/maps/RNr8jcuiXA22
Selina Co-working – For the fastest WiFi in town
32.31Mbs Down / 60.12Mbs Up
Even though Selina technically isn't a cafe I have to mention it, as it has the best WiFi in Antigua by a wide margin. If you don't mind shelling out 56Q per day this is the best place to work. Besides the super fast WiFi they have Call Booths to take conference calls in quiet and free coffee and water included. If you want to try out the Co-Working space it's free on Mondays.
Location: https://goo.gl/maps/RNr8jcuiXA22
Want to meet other nomads in Antigua?
Whilst talking to another nomad, she mentioned that she joined a Digital Nomad Facebook Group for Antigua. Even though the group is still small, it is very active and the organisers hold weekly co-working sessions to try out new venues, which is how I discovered some of these places. You can join the group HERE.
PREVIOUS STORY

From the Redwoods to Big Sur
NEXT STORY